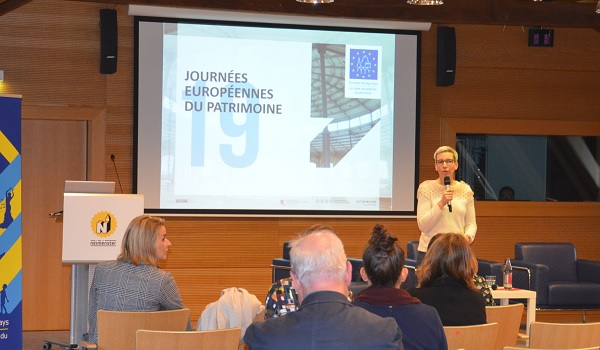 Sam Tanson, Minister of Culture, launching the European Heritage Days 2019; Credit: Service des sites et monuments nationaux
Last Friday marked the launch of the European Heritage Days 2019 which will take place this year from 20-29 September in Luxembourg.
This year's European Heritage Days will fall under the theme of "Arts and Entertainment" and will explore the tangible and intangible components of the legacy of the living arts.
The cultural event will include discovering theatres and all kinds of places that have served or still serve the living arts, to be able to dive into the history and architecture of these places. In addition, historical sites in the broad sense can be discovered or rediscovered through events, guided tours, concerts, plays, conferences or meetings around the concept of intangible heritage.
Organisers have called for projects from all stakeholders to participate in the European Heritage Days. All information is available on: https://journeesdupatrimoine.lu/.