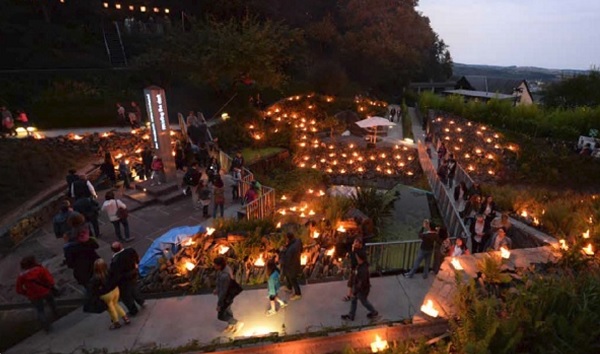 There will be no "Nuit des Lampions" in Wiltz this year, according to the organisers of this cultural event.
Traditionally held annually, the Nuit des Lampions will next take place in 2020. This break will allow the organisers (COOPERATIONS) and their partners a period of reflection in order to present a revised concept of the light show next year.
Over the years, the Nuit des Lampions has become a key cultural event in Luxembourg with almost 100,000 visitors in 12 years. Its organisers are COOPERATIONS, a socio-cultural organisation created in 1990 in Wiltz with the mission of developing the potential of people and places through cultural activities and social participation.