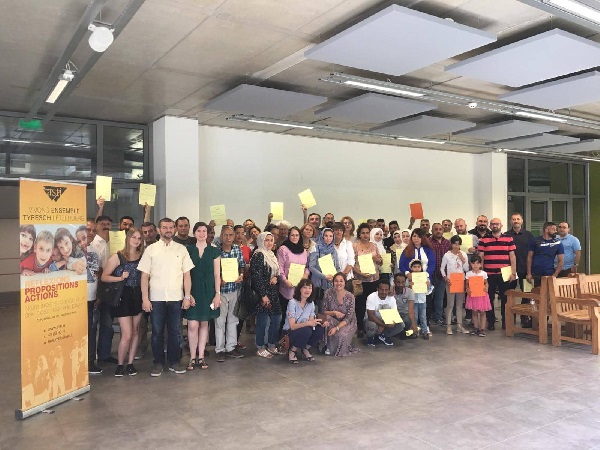 Credit: ASTI
ASTI, the association for migrant workers in Luxembourg, has awarded certificates to 97 refugees for having participated in the association's language classes over the past few months.
As part of its "Discover Luxembourg through language" project ("Découvrir le Luxembourg par la langue"), funded by the Œuvre Nationale de Secours Grande-Duchesse Charlotte, ASTI recently organised a small ceremony for the presentation of certificates of participation to refugee students in its various language courses. Most had participated in the association's introductory French language course and intensive French classes, which ran from March to July 2019.
A total of 118 people enrolled in ASTI's language courses, of whom 97 received a certificate of participation for having attended at least 70% of classes.
Nine people registered for the introductory French course which ran eight hours per week at the Lycée technique pour professions éducatives et sociales (LTPES) in Mersch. Each of these students attained a certificate of participation for attending over 70% of these courses - led by three volunteer teachers aided by translators.
ASTI also organised six intensive French classes (from A.1.1 to A.2.1 level) in LTPES buildings in Mersch, which ran twelve hours per week from Monday to Thursday. Five teachers, approved by the Ministry of Education, taught these courses with the help of volunteers twice per week. Indeed, 24 volunteers took part. Out of the 109 enrolled students, 88 received a certificate of participation.
The next session of ASTI's language courses will run from September 2019 to February 2020; the association is still looking for volunteers to teach these classes.