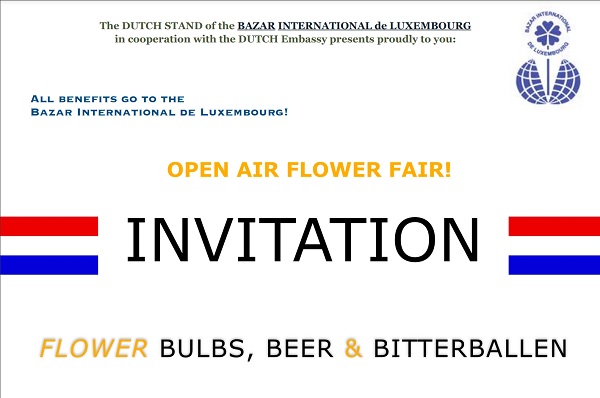 The Dutch Stand at the International Bazaar has announced that it is organising an open-air flower fair at the Residence of the Dutch Ambassador in Neudorf-Weimershof (138 Rue des Muguets, L-2167) on Sunday 3 October 2021, from 12:00 to 18:00.
The event, organised in cooperation with the Dutch Embassy in Luxembourg, will showcase a large variety of 100% Dutch tulip bulbs. Also on offer are Dutch snacks, beverages (including beer) and cheese, as well as activities for children.
The fair is taking place as a CovidCheck event. A negative test is required for children aged 6 and over; rapid antigen tests are available on site.