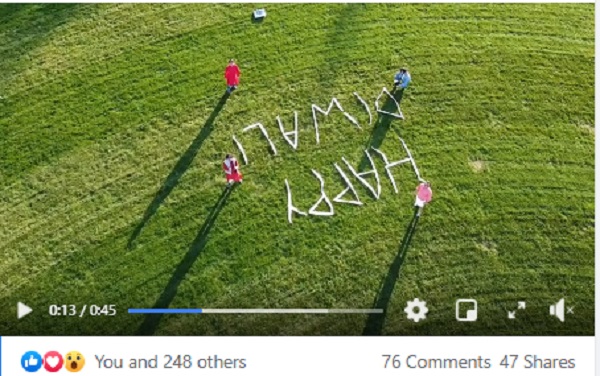 1st prize winner: video by Grish Soni; Credit: IAL
The Indian Association Luxembourg (IAL) has announced the winners of its Digital Diwali Contest, which was held over the weekend.
Due to the coronavirus pandemic, this year's Diwali festival took place digitally in the form of a competition: the public was invited to create their own event and share it on the IAL Facebook event page for others to watch and enjoy. The posts with the most "likes" would win prizes (1st prize: €101; 2nd prize: €75; 3rd prize: €51).
The IAL Executive Committee has now announced the winners; due to the high number of excellent entries, they also selected a fourth-place winner:
- 1st place: Grish Soni
- 2nd place: Divya Gupta
- 3rd place: Megha Gupta
- 4th place: Sipra Prasad
The executive committee commented: "I would like to thank you all for your contributions and support making this year's Diwali yet another memorable one. Your enthusiastic participation has given all of us at home a huge moral boost during this challenging period. It feels great to know that so many of you took time and effort to share your celebration especially the little ones keeping up the Indian tradition".