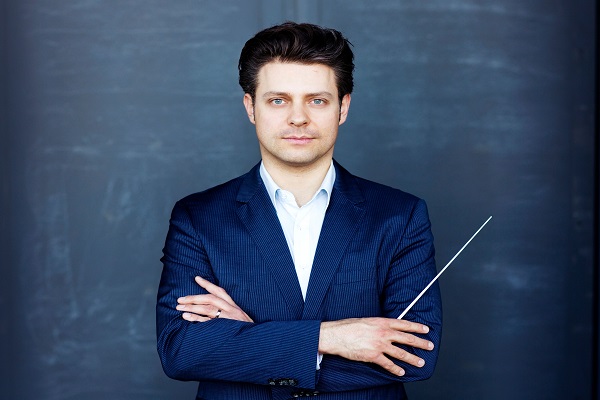 Joseph Bastian; Credit: Astrid Ackermann
The Orchestre de Chambre du Luxembourg (OCL) will be playing a concert dedicated to Great Britain, as part of its "Crossing Europe" programme, on Sunday 17 November 2019 at 17:00 at the Philharmonie Luxembourg.
The OCL will play the concert, entitled "Crossing Europe - Visiting Great Britain", under the baton of Swiss-French conductor Joseph Bastian, who was recently awarded the prestigious Eugen-Jochum-Preis for conducting.
Musical works by British composers Ralph Vaughan Williams and Benjamin Britten will be part of the programme, as well as pieces strongly tied to Great Britain: arias from George Frideric Handel's operas with the countertenor Yosemeh Adjei and the "Oxford Symphony" by Joseph Haydn.
The concert will take the audience across the Channel in the company of Joseph Bastian. British composer Ralph Vaughan Williams, passionate about English Renaissance music, will first take them to Elizabethan England with his "Fantasy on a theme of Thomas Tallis", premiered in 1910 in Gloucester Cathedral. George Frideric Handel, who became a British subject, died in 1759 in Westminster having achieved a masterly synthesis of German, Italian, French and English baroque styles. The countertenor Yosemeh Adjeiwill then perform some of his most beautiful opera arias. Benjamin Britten was 18 years old and a student at the Royal College of Music when he wrote his famous "Sinfonietta", but it already carries the germ of the great composer he was to become. Meanwhile, the "Oxford Symphony (no. 92)" of Joseph Haydn (to whom Oxford University had just given a doctorate honoris causa), was first performed in London during the first English tour by the composer, in 1791.
Tickets cost €30, €15 for under-26s and €1.50 with the Kulturpass. Children under 12 go free. Ticket reservations can be made via tel.: 263-22632 or online at https://www.philharmonie.lu/en/programm/crossing-europe-visiting-great-britain/2339.