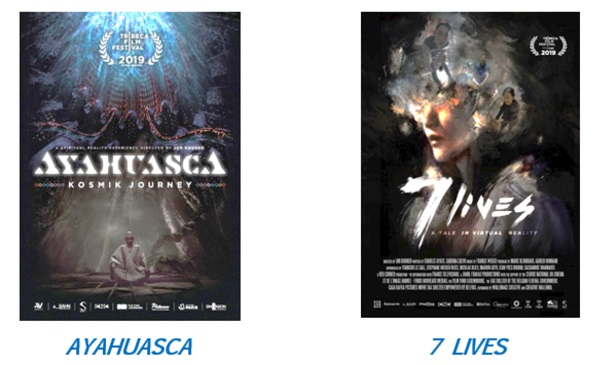 The Consulate General of Luxembourg in New York has announced two upcoming events in the Big Apple: a concert featuring Luxembourg violinist Lea Melki and the premieres of two Luxembourg co-productions at the Tribeca Film Festival.
The first event will see Luxembourg-born second violinist Lea Melki participate in the Spring Concert by the Columbia University Orchestra, taking place from 20:00 to 21:30 on Tuesday 23 April 2019 at Peter Norton SYMPHONYSPACE (2537 Broadway at 95th Street – NYC 10025).
The concert, under the bâton of Conductor and Music Director Jeffrey Milarsky, will feature renditions of Wolfgang Amadeus Mozart's "Le Nozze di Figaro Overture, K. 492", Anton Dvorak's "Concerto for Violoncello & Orchestra in B Minor, Op. 104" (First Movement) by Elena Ariza (violoncello) and Sergei Prokofiev's "Romeo & Juliet Suite, Op. 64". Admission to the concert is free.
Next on the agenda will be the 18th Annual Tribeca Film Festival, taking place from 26 April to 4 May 2019. The event will mark the World Premiere of two Luxembourg co-productions supported by Film Fund Luxembourg: "Ayahuasca" and "7 Lives". This also represents the first time Luxembourg films have been selected in the Virtual Reality section "Immersive Tribeca".
The Tribeca Film Festival will be held at SPRING STUDIOS (50 Varick Street (below Canal Street) – 5th Floor - New York, NY 10013). Tickets cost $40 for the screening of the 22 selected films in the Virtual Reality section "Immersive Tribeca", including "Ayahuasca" and "7 Lives". There will be three screenings per day (12:00-15:00; 15:30-18:30; 19:00-22:00), except for 30 April, 2 May and 4 May (two screenings). Tickets can be purchased at: https://www.tribecafilm.com/festival/tickets.