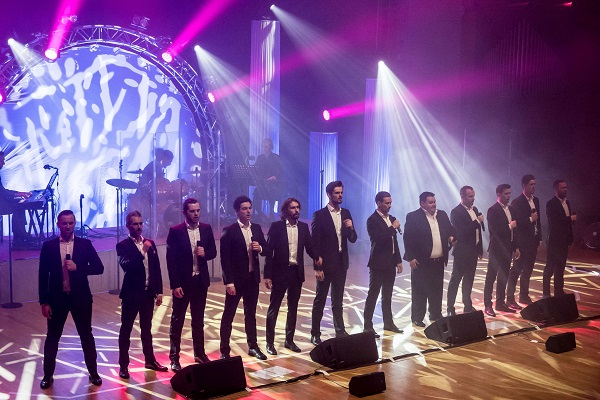 The 12 Tenors; Credit: Claude-Piscitelli
Kultopolis has announced that The 12 Tenors will perform a concert during their "Best of" tour on Wednesday 12 January 2019 at 20:00 at the Conservatoire de Musique in Luxembourg-Merl.
The twelve top international singers, each with their own unique voice, are accompanied by a top-class orchestra and a spectacular light show.
For the past 11 years, The 12 Tenors has fascinated audiences across Europe and Asia with their vocal and personal diversity. Their recently-announced BEST OF tour promises a musical fireworks display that will bring the greatest songs of all time to life!
Classic arias, love ballads and rock and pop anthems that dominated the charts - THE 12 TENORS are at home in all genres. Their interpretations of great songs such as Puccini's "Nessun Dorma", Leonard Cohen's "Hallelujah", Queens "Bohemian Rhapsody" or their tributes to the Beatles and the King of Pop, Michael Jackson, in the form of unique medleys, make them celebrate great successes. In this show, the 12 singers bring proven classics and new arrangements of famous world hits to the stage. The audience can expect a 2-hour stage show, which promises a roller coaster of emotions and rightly bears the name BEST OF!
Tickets from €41 (seat) from www.luxembourgticket.lu and all known ticket agencies, as well as online at www.kultopolis.com or www.luxembourg-ticket.lu or tel: 4708951.