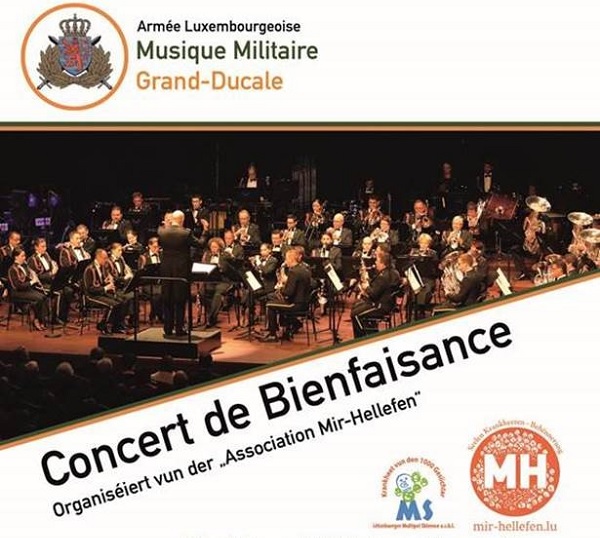 On Sunday 18 November 2018, the Grand Ducal Military Orchestra will perform a Big Charity Concert at Casino2000 in Mondorf-les-Bains Mondorf at 16:00 (doors open at 15:00).
Organised under the direct authority of the Chief of Staff of the Army, the Grand Ducal Military Music is a harmony orchestra made up of about sixty professional musicians. Its activities are numerous; the orchestra regularly provides services for the Grand Ducal Court and the Government during state visits. It also provides a musical framework for academic sessions or dinners. At the same time, it provides musical support for numerous military events in Luxembourg and in our neighbouring countries. The orchestra regularly performs at various patriotic ceremonies. Many public concerts are given in various configurations, both in the Grand Duchy and abroad. An average of fifty concerts take place each year. In addition, it records numerous musical recordings.
Led by Lieutenant-Colonel Jean-Claude Braun, this orchestra will make you live an unforgettable musical moment.
Tickets €25. To reserve and purchase tickets, e-mail: fmonique@vonet.lu or tel: 691-622019.