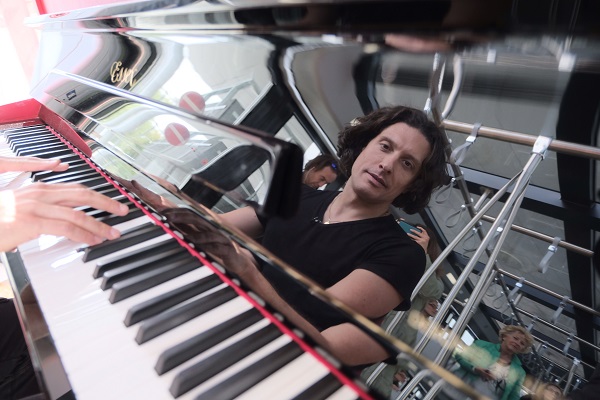 David Ianni;
Luxembourg Railways (the CFL) has announced that it is supporting the Luxembourg pianist and composer David Ianni, who puts his talent at the service of the fight against leukemia and promotes bone marrow donations, in his "Train of Hoppe" project.
On Friday 27 April 2018, between 15:00 and 17:00, the CFL provided the artist with their facilities of the Pfaffenthal-Kirchberg funicular. As part of his "Train of Hope" project, David Ianni played a piano concert in one of the four cabins and presented his new work "Friends" to give hope to those suffering from blood diseases.
More details on the "Train of Hope" project will be unveiled on 16 May.​