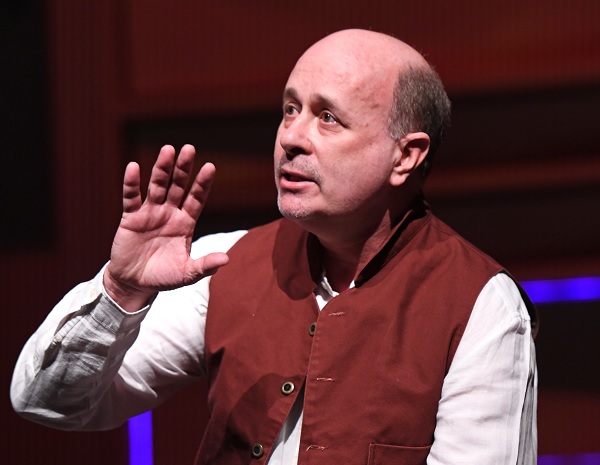 Sir Simon Rattle;
Sir Simon Rattle brought the London Symphony Orchestra (LSO) to Luxembourg yesterday evening hot off their inspired performance at the Barbican Theatre in London of Michael Tippet's The Rose Lake and the Deryck Cooke completed Mahler 10 Symphony.
The packed audience was treated to a mesmerising performance of power, passion, terrifying sounds and musical delirium unseen in Luxembourg at the Philharmonie in recent times.
As the great Austrian conductor Herbert von Karajan said about the Mahler 9 symphony, "It is music coming from another world, it is coming from eternity."
The Mahler symphony no.9 divided into 4 movements was filled with beauty, sarcasm, pain, lush string playing but always looking to grasp the feelings and emotions of humans, nature and the universe we live in...
This was Gustav Mahler's last complete symphony as his 10th symphony was never completed by him.
Sir Simon Rattle and his orchestra delivered hypnotic, erotic and quite astonishing sounds that echoed around the Philharmonie.
The London Symphony Orchestra responded at each and every opportunity and it almost seemed at times that Sir Simon Rattle was teasing the LSO or even goading them to do better and keep extracting greater and greater levels of emotions from this music. Each and every section of the LSO from the strings, woodwinds, brass, percussion, timpani and harps kept the creative tension and brilliant musicianship throughout finishing the piece in raptured silence.
The London Symphony Orchestra also performed the Mahler 10 Symphony on Tuesday 24 April at the Philharmonie in Luxembourg-Kirchberg.​