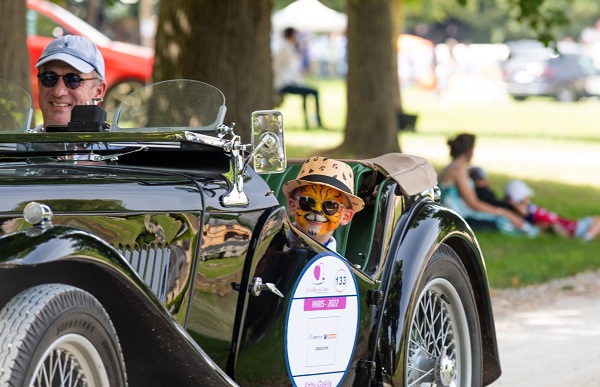 Credit: Le Rallye du Cœur - Luxembourg
The first edition of "Le Rallye du Cœur - Luxembourg", a fundraising event aimed at supporting children with cancer and their families, will take place on Saturday 24 June 2023 on the site of the European School Luxembourg II (6 Rue Gaston Thorn, L-8268 Bertrange).
First organised in Paris in 2017, Le Rallye du Cœur (literally "the rally of the heart" in English) has since expanded to other French cities such as Nantes and Lyon. Over the years, these rallies have raised more than €1,800,000 for non-profit organisations dedicated to the fight against childhood cancer. The rally supports children with cancer (and their families) by offering car rides whilst raising money to finance research programmes (fifteen so far) related to childhood cancer.
The first Luxembourg edition aims to bring together 150 to 200 cars (e.g. classic or sports cars), sponsored by dozens of local partner companies. The event opens to the public at 10:00 and is scheduled to end at 18:30. An exhibition, lunch, rally and prize giving (and cheque presentation) are on the agenda. Registration is free, with the goal being to offer dozens of children with cancer and their families an enjoyable day whilst also raising funds for charity.
Donations will go to Fondatioun Kriibskrank Kanner; the goal of this first edition is to raise more than €200,000 for this local children's cancer charity. Donations can be made to individual crews on the event website: https://lerallyeducoeur.com/cagnotte/001-alexandre-welter/.
The organisers recalled that cancer is the leading disease-related cause of death for children and that each year in Europe, nearly 35,000 children are diagnosed with cancer and 6,000 die from it.