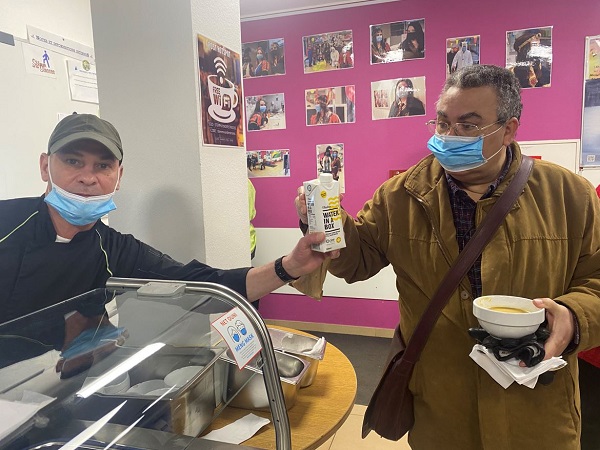 Credit: Stëmm vun der Strooss
Thalus, a Luxembourg-based startup specialising in pollutant-free spring water, and Stëmm vun der Strooss, a local non-profit organisation which supports homeless people and vulnerable members of society, have announced their new partnership.
Created on the initiative of Pit Romersa, Founder of Thalus, this partnership will see Stëmm vun der Strooss offer spring water packaged in recyclable Tetra Paks to its beneficiaries.
After Mr Romersa presented his concept to Bob Ritz, the communications officer of Stëmm vun der Strooss, who saw the water packaging as an ideal format for the non-profit's beneficiaries, the former decided to deliver a pallet of "Water in a Box" still spring water infused with organic lemon to Stëmm vun der Strooss. The small water cartons are easy to transport for people who live on the streets and often have no way to store their belongings. Moreover, the cartons are reusable and can be taken anywhere.
For every box purchased, a financial contribution will go towards CARE, a non-profit organisation that provides access to clean drinking water for pregnant women and their babies in Laos.
Pit Romersa has already pledged to deliver even more pallets of "Water in a Box", depending on the needs of Stëmm vun der Strooss.