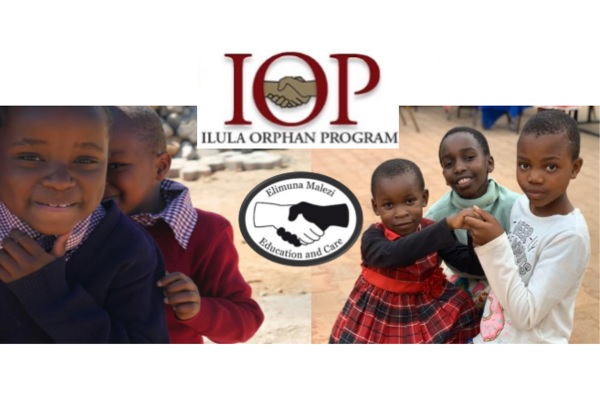 The Luxembourg Chapter of the Ilula Orphan Program (IOP) has launched an appeal for donations to help the lives of vulnerable children and young people during the time of the COVID-19 pandemic in rural Tanzania.
The closure of businesses, schools and tourism in the area is having an extremely negative effect and IOP have admitted that they are struggling to keep going in their support of their various projects, including the Ilula Orphan Center (IOC - also known as The Lord's Acre, which seeks to provide a safe, loving and nurturing environment for orphaned girls aged 2-17 years and where IOC promotes education, life skills training and community engagement) and the Sunflower Primary School which opened in 2019 as an English medium and which uses Montessori Methodology in teaching and learning. For full details of the vast array of projects and initiatives, see http://ioptanzania.org/home/
The Ilula Orphan Program has worked in rural Tanzania since 1998 to improve the lives of the most vulnerable children and young people. Due to the Coronavirus, much of this work has had to be suspended, schools are closed, volunteering and building works have ceased. The IOP has a far-reaching, positive effect on many communities, in what is already an extremely impoverished region.
Some initiatives requiring financial aid at this time:
- local hospitals – good healthcare facilities are extremely lacking in the area
- simple tip taps – an installation at every home will help with hygiene
- foster families - they are amongst those needing help with food during times of crisis
- IOP teachers at Sunflower school - their salaries are amongst those needing support (some will educate local communities about virus prevention)
To help to protect and sustain them all through this crisis, donations can be made to the IOP-LUX asbl (IBAN LU27 0019 3955 9582 3000, Reference: "IOP Covid Support". IOP-LUX is a registered NGO with the Luxembourg government: all donations are tax-deductible.
How much is needed?
€20 will provide (a) facemasks, soap and detergents to families in need, and (b) locally-made tip taps to those without running water, enabling easier handwashing.
€50 will provide (a) nutrition and food support to the most vulnerable orphans and families, and (b) educate local communities using IOP teachers, about the virus and its prevention.
€200 will sustain employment by supporting the salaries of IOP employees, including teachers and staff at IOP schools, at the volunteer centre and at the IOP centre (orphanage).