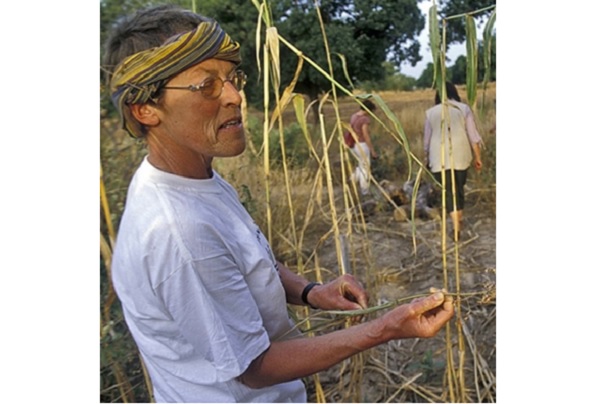 Dr Elvire Engel;
The Fondation Dr Elvire Engel (FDEE), based in Steinfort, is celebrating its 15th anniversary with a Burkina Faso art exhibition under the theme of Teriyah (friendship in the Djoula language spoken in Burkina Faso), held under the patronage of the Luxembourg Embassy in Ouagadougou and the Municipality of Steinfort.
The exhibition will feature works of art by six artists from Burkina Faso and will be held at the "An der Villa" gallery (15-17 rue de Hobscheid in Steinfort) from 12 - 26 May 2019. Opening hours: Wed, Thu, Fri 17:30 - 20:00; Sat, Sun 13:30 - 20:00.
The six artists include:
- Wilfried Balima, painter (born 1987)
- Koffi Mens, sculptor, painter, puppeteer (born 1982 in Togo)
- Sana A. Adokou, artist in silkscreen and calligraphy (born 1984 in Togo)
- Abou Sidibé, sculptor(born in 1977 in the Ivory Coast)
- Boureima Ouédraogo, bronze sculptor (born in 1982)
- Vivien Tapsoba, painter (born in 1986)
The vernissage is being held on Sunday 12 May 2019 at 10:30.
That same day, Sunday 12 May 2019, the "Al Schmelz" cultural centre in Steinfort will host an African Party
For 15 years, the Dr Elvire Engel Foundation, named after its founder, a gynaecologist, has been working in Burkina Faso with humanitarian projects in the field of health and education, mainly in and around maternity hospitals as well as in the construction of schools and training of 500+ young people in organic agriculture and livestock farming. Burkina Faso is also a target country for Luxembourg's cooperation policy.