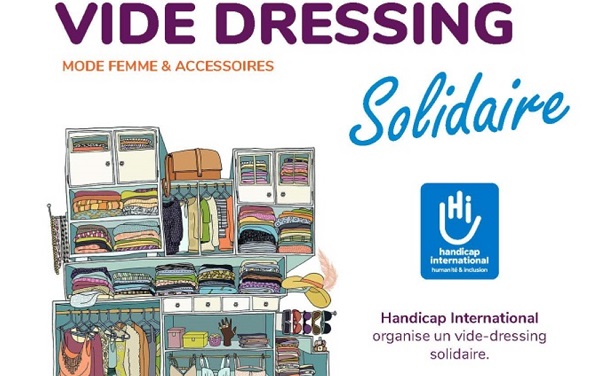 A second-hand market for the profit of Handicap International will take place this Saturday 23 March 2019 at the NGO's premises in Luxembourg (140 Rue Adolphe Fischer), from 11:00 to 17:00.
Responsible fashionistas are invited to browse the upcoming second-hand market for unique, budget-friendly and vintage clothes in perfect condition. For this first solidarity second-hand market, the choice focuses on women's fashion and offers clothing, shoes and accessories.
Organised with the support of the American Woman Club of Luxembourg, all proceeds will be donated to Handicap International to support maternal and child health projects deployed by the organisation in the Democratic Republic of Congo.