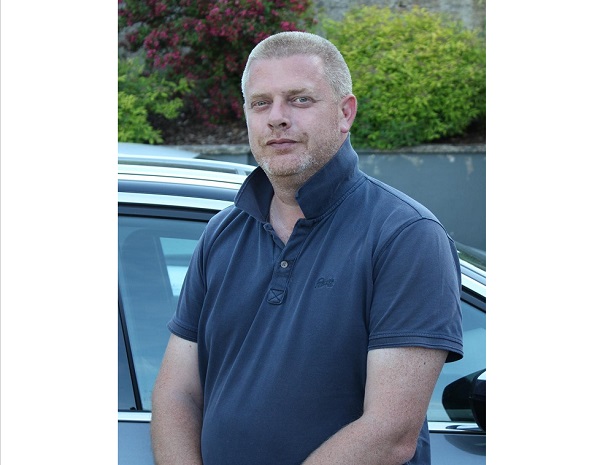 (Above) Régis de Loizellerie, founder & CEO; Credit: Gentleman Ramoneur
A new chimney sweep business has arrived in Luxembourg: Gentleman Ramoneur.
Founded shortly before summer 2021 by Régis de Loizellerie, Gentleman Ramoneur Sàrl is embarking on its mission to innovate the Luxembourg chimney sweep sector.
The company boasts a digitalised reservation and invoicing system, a clean and innovative rotary chimney cleaning technique and a strong ecological commitment in partnership with Luxembourg non-profit natur&ëmwelt.
According to Statec, on 1 March 2020, Luxembourg had 244,230 housing units located in 146,664 buildings. The vast majority of these buildings are heated by boilers which, individually or collectively, all have the obligation to have their combustion gas evacuation pipes swept, in addition to the annual maintenance carried out by heating engineers.
"In addition there is an urban legend [...] that the annual chimney sweep is not a legal obligation in Luxembourg, unlike in France, Germany or Belgium; this is not true, since the municipal regulations of the vast majority of the country's towns require it at least every year", explained Régis de Loizellerie, CEO of Gentleman Ramoneur.
With this market potential, and after an analysis of the problems frequently encountered by customers, their doubts and questions, Gentleman Ramoneur has launched an offer which is intended to be unique by its value proposition:
choice of services and reservation of intervention dates are made online;
the sweeping itself is carried out more efficiently, cleaner and faster through an innovative rotary sweeping technique from the bottom up;
customers are at the centre of the process through automation of the issuance of intervention reports, certificates and invoices, a systematic satisfaction survey and a reminder of the next deadlines eleven months later;
the environment and the planet are taken into account, with the company committing itself to donating €3 per sweeping to natur&ëmwelt Fondation Hëllef fir d'Natur - an amount which allows the reforestation of 2 m2 of forest in Luxembourg with deciduous trees.
Gentleman Ramoneur caters to both individuals and professionals (trustees, agencies, etc.).
The company, which expects to have to hire soon, thinks it can overcome the recruitment difficulties that the Chamber of Trades frequently points out. "Rotary technology has in fact greatly modernised the profession and reduced its arduousness, which will improve its image among young people seeking a career in the craft industry", noted Régis de Loizellerie.