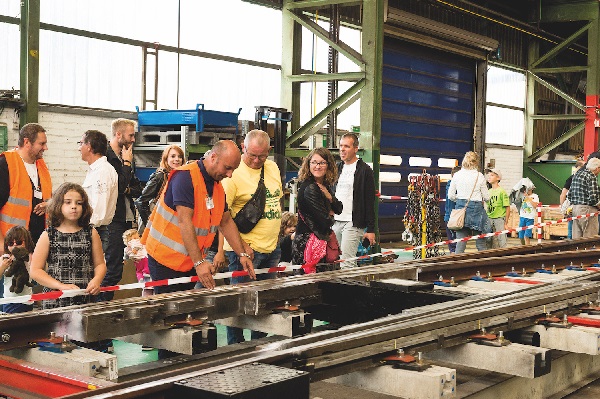 Previous edition of Luxembourg Open Days; Credit: brain&more
The 14th edition of the Luxembourg Open Days initiative will be taking place across the country over the weekend of 21-22 September 2019; 38 companies have confirmed their participation.
Building on the success of the previous thirteen editions, which attracted some 247,400 visitors in total, the brain & more communication agency is once again organising Luxembourg Open Days. The 2019 edition, under the patronage of the Ministry of the Economy, will bring together 38 participating companies and again give the general public the chance to look behind the scenes.
The past thirteen editions have seen more than 350 companies, organisations, municipalities and factories of all sizes and from all sectors welcome almost 248,000 visitors.
For this 14th edition of the Open Days, the primary, secondary and tertiary sectors of the economy will be represented, including those of public administrations, food, handicrafts, automobiles, commerce, industry, research and development and health.
Many companies will be taking advantage of this weekend-long event to celebrate an anniversary, launch a new product or inaugurate new buildings.
For the list of participating companies, see http://www.portes-ouvertes.lu/.