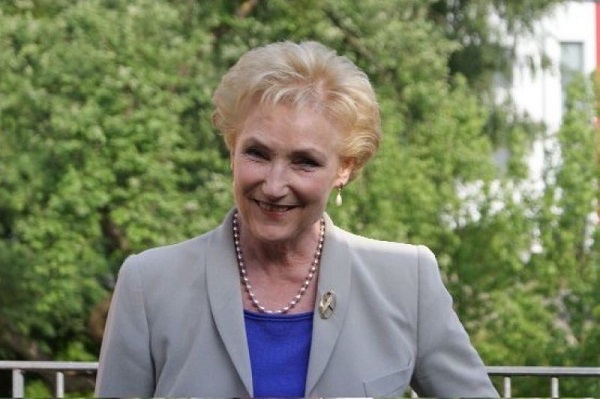 Guest speaker Erna Hennicot-Schoepges; Credit: BCC
The British Chamber of Commerce for Luxembourg (BCC) has announced that its People and Leadership Group is organising an International Women's Day event at Atoz (Aerogolf Center, 1B Heienhaff, L-1736 Luxembourg) on Wednesday 8 March 2023 at 18:00.
At this event called "Pearls of Wisdom: From one generation to another", guest speaker Erna Hennicot-Schoepges will share her insights and experiences, addressing questions such as: What does it take to be the first female government minister in a male-dominated environment? What does it take to be heard and to break through?
Erna Hennicot-Schoepges is a Luxembourgish politician who became the first female president of Luxembourg's Chamber of Deputies (parliament) in 1989 and later the country's first female government minister (Minister for Culture, Higher Education and Research). In addition to her long political career, she is a successful musician and the author of many books on topics ranging from European politics, human rights, religion and education.
Also on the agenda is a raffle featuring prizes donated by Languages.lu.
The evening will conclude with networking over drinks and snacks.
The cost of attending this event is free for BCC's Sustaining Members, €10 for Business & Individual Members and €20 for non-members. To register, visit https://www.bcc.lu/events/upcoming-events/?civiwp=CiviCRM&q=civicrm/event/info&reset=1&id=311.