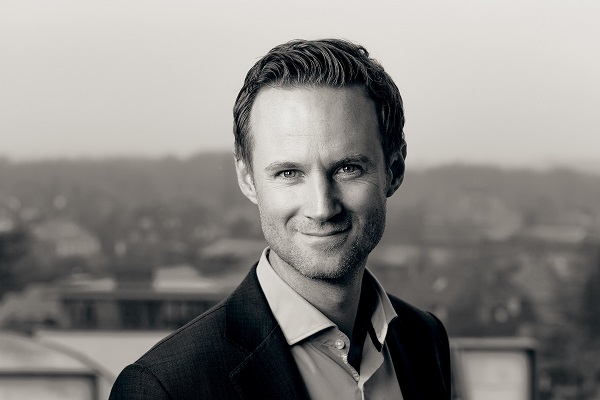 Anders la Cour, co-founder & CEO; Credit: Banking Circle
Following the launch of USD collections for Amazon in the United States, Canada and Mexico earlier this year, Luxembourg-based financial infrastructure provider Banking Circle is now providing USD collections for sellers across a wider range of online marketplaces.
Available ahead of Christmas, one of the year's biggest merchant sales opportunities, the extended service gives payments businesses an additional proposition for their customers. Virtual IBANs can now be used to collect the proceeds of online stores including Amazon, eBay, Shopify, Wish, Walmart, Newegg, Souq (Amazon UAE), Jet, Wayfair and Etsy.
Most marketplaces pay out to sellers in the currency of the country in which the seller's bank account is based. For example, payments from a US marketplace to a UK-based account will be settled in GBP, regardless of whether the merchant has a USD account. This currency exchange incurs the marketplace's international transfer fee, typically around 4% of the payment value.
Tackling this drain on merchants' profits, in June 2020, Banking Circle launched a USD collection solution for Amazon payments to stores based in the Americas (US, Canada and Mexico). Now the bank is providing further support for marketplace sellers with the launch of USD collections across a larger number of online marketplaces at a crucial time in the annual sales calendar.
Anders la Cour, co-founder and CEO of Banking Circle, commented: "In today's challenging market, small businesses like those selling through online marketplaces need additional support and the industry must step up to help these businesses prosper. Banking Circle is committed to improving SME financial inclusion and the launch of USD collections on more marketplaces is a valuable part of this commitment. And the new solution gives payments businesses an important added value for their clients, helping them provide vital support for SMEs around the world".
Using Banking Circle Virtual IBAN, payments businesses' merchants are allocated US bank details, allowing marketplaces to pay in USD and via their ACH payment corridor (the US version of SEPA and BACS). This allows merchants to sell internationally and take control of the foreign exchange and payment method of their store income. The addition of USD to Banking Circle Virtual IBAN is thus expected to enhance the service payments businesses can offer their merchants.
As a multi-currency, multi-jurisdictional banking solution, Banking Circle Virtual IBAN negates the need to have several banking relationships and enables foreign exchange and payments businesses to give their customers their own virtual IBANs. With full transaction transparency, payments acceptance and screening time are reduced. Banking Circle Virtual IBAN is also expected to reduce the likelihood of errors in processing cross border payments. In addition, reconciliation and settlement times are improved, helping FX and Payments businesses improve the customer experience, whilst end-to-end transparency reduces anti-money laundering (AML) and know your customer (KYC) risk.