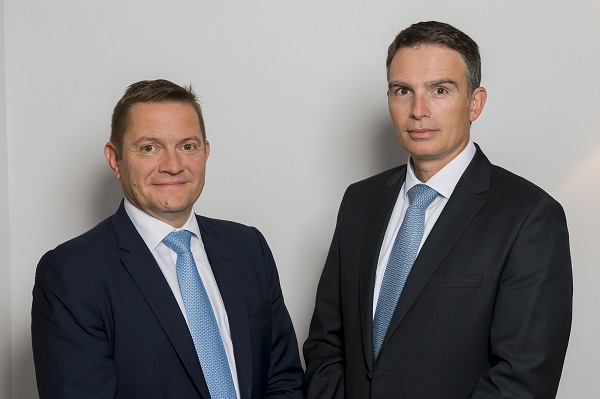 L-R: Mike Felten, Director; Jerry Grbic, Director-General; Credit: Fortuna Banque
The Board of Directors of Luxembourg-based Fortuna Banque has announced the signature of an agreement with Chenavari Investment Managers regarding the acquisition of the former.
Chevanari Investment Managers, present in Luxembourg since 2009, has signed an agreement with the main shareholders of Fortuna Banque to acquire the bank. This transaction is subject to the approval of the CSSF, Luxembourg's financial sector supervisory commission, and the European Central Bank (ECB).
If approved, Fortuna Banque will maintain its independence and will experience an increase in capital in order to develop its real estate and asset management financing activities. The management of the bank will also remain in place, as well as the local and regional customer service teams. The latter will be enlarged in order to accelerate organic activity growth.
Indeed, this change of shareholder is expected to allow Fortuna Banque to develop its activities in the Greater Region, as well as expanding its banking service offer for Luxembourgish and European clients whilst retaining Luxembourg as the centre of its decision-making.