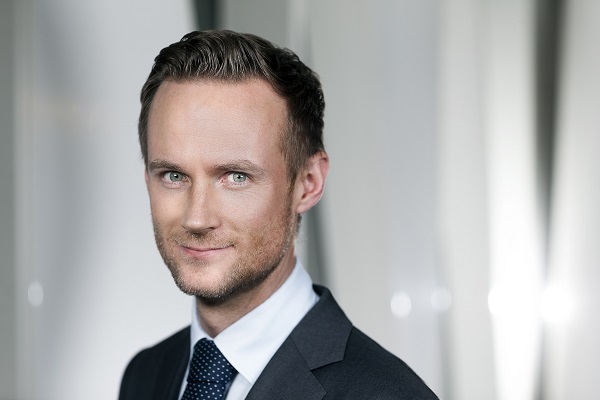 Anders la Cour, CEO of Banking Circle; Credit: Banking Circle
Banking Circle, a Luxembourg-based financial utility, has received its banking licence from the Commission de Surveillance du Secteur Financier (CSSF) in Luxembourg.
Banking Circle is now a financial infrastructure for payments and banking, giving financial institutions access to real-time payments regardless of borders or size. Payments and banking businesses will be able to seize market opportunities in the new economy without having to commit to significant investment in their own internal infrastructure.
Banking Circle bank branches are already open in the UK, Germany and Denmark and, marking this significant step, Banking Circle officially opened its headquarters in Luxembourg today, attended by Minister of Finance Pierre Gramegna and Anders la Cour, Chief Executive Officer and co-founder of Banking Circle.
Commenting on Banking Circle's choice of Luxembourg for its headquarters, Minister Gramegna said: "Given Luxembourg's role as a leading financial centre in Europe and a hub for payment services, it made complete sense for Banking Circle, a provider of banking and payments infrastructure for businesses transacting globally, to choose Luxembourg as its headquarters. Being able to operate on a pan-European basis with a Luxembourg banking licence enables businesses like Banking Circle to give their clients additional confidence when it comes to security and compliance rigour".
Already processing €130 billion run-rate annual payment volumes, Banking Circle has seen high growth every year since its launch to the market in late 2015. Commenting on his belief that the banking licence would elevate Banking Circle's role in the digital financial economy, Anders la Cour stated: "In the last four years we have built a financial infrastructure that numerous payments businesses have adopted to process their cross-border payments. We have also tackled the limited access to funds for SMEs with our lending solutions". He added: "Securing our banking licence gives us the ability to deliver bank accounts on a global scale so that we can extend our propositions, enabling payments businesses [...] to offer banking services to their clients without having to invest in their own costly infrastructure. We're also providing banks with the ability to extend the services they can offer to their business clients without facing hefty infrastructure investment and regulatory burden".
Anders la Cour continued: "Securing a banking licence in Europe was always an inevitable goal in the development of Banking Circle. It's also another vital step in tackling the financial exclusion that exists globally, by opening access to banking services regardless of borders. We can now extend the range of services for financial services providers, as well as extend the geographies in which we can operate".
Launched at the end of 2015, Banking Circle has created a new category in financial services – that of a financial infrastructure for payments and banking - delivering mission-critical infrastructure for a range of financial services including online cross border payments and loans.
Acquired by the EQT VIII fund and EQT Ventures fund (jointly "EQT"), together with company founders and other co-investors in September 2018, Banking Circle has been able to accelerate its growth in current and new geographies, with access to both operational and financial resources to drive innovation and investments in technology development and talent acquisition. Banking Circle has also leveraged the entire EQT platform, including deep TMT sector expertise, local presence and EQT's global network of Industrial Advisors.