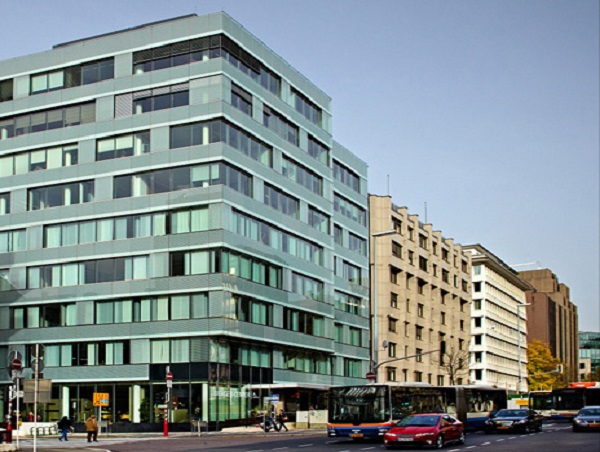 Credit: ABLV Luxembourg
To minimise further losses, the ABLV Bank Luxembourg, S.A. has agreed to the start of the judicial liquidation process.
Given significant financial losses over the extended period since March 2018 and in order to protect the interests of its depositors and shareholders, ABLV Bank Luxembourg has decided to enter the judicial liquidation process.
In this context, Luxembourg's financial supervisory authority, the Commission de Surveillance du Secteur Financier (CSSF), among others, has filed an application with the Luxembourg Commercial Court in order to put ABLV Bank Luxembourg into judicial liquidation. The Luxembourg Commercial Court will then make a decision about lifting the previously imposed protection mechanism and commencement of judicial liquidation and setting out its key terms on 2 July 2019.
According to Arvids Kostomarovs, liquidator of ABLV Bank, following the decisions of the European Central Bank and the Single Resolution Board since March 2018, the bank in Luxembourg has been losing about €250,000 every month. The money deposited with the bank is not available to its depositors for more than a year, nor has a mutually acceptable agreement on the conclusion of acquisition of the bank by Duet Group Limited been reached.
"The best solution in this situation is to lift the protection mechanism imposed on the bank more than a year ago and start the liquidation process. Currently, this is the best decision in the interests of all parties including depositors, and us as the shareholder", commented Arvids Kostomarovs on the decision made by ABLV Bank to support the application filed.
Right now the bank in Luxembourg is capable of covering all the liabilities to its clients to 100%. Its financial standing is stable and complies with all the liquidity and other indicators set forth by the regulator. More information for the Luxembourg bank clients about further steps to take shall be provided after the court decision is made.
As a reminder, the CSSF had filed an application on 19 February 2018 to put the bank under the protection of the suspension-of-payments status. On 23 February 2018, the Single Resolution Board decided that ABLV Bank in Riga and ABLV Bank Luxembourg should be liquidated in accordance with the local legislation and on 26 February 2018, the Luxembourg Resolution Board decided upon the liquidation of ABLV Bank Luxembourg. Accordingly, on 27 February the CSSF filed a double application asking the Luxembourg Commercial Court either for the liquidation of the bank or for the suspension-of-payments regime. On 9 March 2018, Luxembourg Commercial Court dismissed the request about the liquidation of ABLV Bank Luxembourg considering that there were not enough evidence provided about the poor financial standing of the bank. The court however admitted the second request and ruled to appoint two external administrators and keep the bank under the protection of the suspension-of-payments status that has been extended three times.
ABLV Bank Luxembourg, S.A. has been operating since 2013 and employing some twenty people.