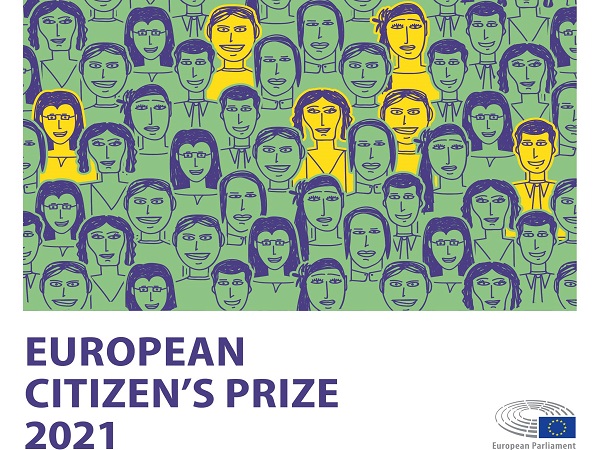 Credit: European Parliament
The non-profit organisation RespectEachOther has been chosen as the Luxembourg winner of the European Citizen's Prize 2021 for its efforts to support victims of harassment.
Vanessa Tani from Belvaux, who is a victim of harassment herself, founded RespectEachOther to come to the aid of other victims, to give them strength and support to end the insults and oppression.
The jury of the European Parliament decided that the RespectEachOther non-profit "passionately raises public awareness about bullying issues, analyses individual cases and guides them to the appropriate help centres. It is therefore an action which gives concrete expression to the values enshrined in the Charter of Fundamental Rights of the European Union".
The European Parliament has been awarding the European Citizens' Prize every year since 2008. This prize is awarded for special achievements for European commitment in various areas. Citizens, groups of citizens, associations or organisations can apply with projects they carry out or nominate others for the prize. MEPs can also submit a proposal each year.
The prize is awarded this year to 28 laureates in the 27 European Union (EU) member states.
RespectEachOther, which was nominated by Luxembourg MEP Christophe Hansen (CSV / PPE), and the 2020 prize winner, Scouting in Luxembourg, will receive their respective medals at an official ceremony in the Grand Duchy in the autumn. They will then be invited to a joint party at the European Parliament in Brussels on 9 November 2021 with all the laureates from the other member states.