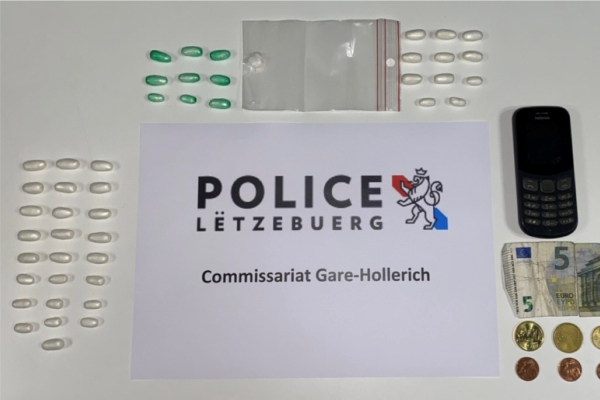 Drugs, cash and mobile phone confiscated from suspected drugs dealer; Credit: Police Grand Ducale
The Grand Ducal Police has confirmed that a man was arrested early on Thursday 20 January 2022 near the Luxembourg-Gare area on suspicion of dealing illegal drugs.
During an identity check on Thursday morning on Rue du Fort Neipperg, a person was strongly suspected of being a drug dealer.
When the man was checked, a total of 46 drug capsules were discovered.
On the orders of the public prosecutor, the man was arrested and brought before the examining magistrate in the afternoon. The drugs and all other items relevant to the crime were confiscated.