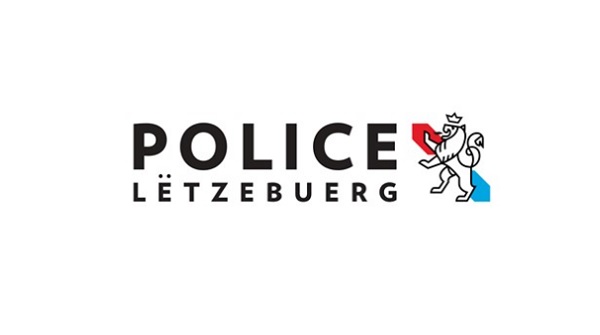 The Grand Ducal Police have reported that two violent thefts took place in Luxembourg City yesterday evening.
According to police reports, a first violent theft occurred in the Kinnekswiss park in Luxembourg-Ville shortly before 20:00 on Sunday. The incident reportedly involved a young man who stole another individual's necklace. The victim was in the park when an unknown individual approached and spoke to him / her in French. The alleged perpetrator then hit the victim in the chest with his elbow before tearing the chain from their neck. The suspect was accompanied by five other young men of the same age, who were watching the scene from slightly further away. After the robbery, they all went off in the direction of Rue Aldringen.
Police have described the main perpetrator as a man aged between 22-26 with blond hair, which was cut short on both sides with longer parts on top styled to one side. He was dressed in a blue hoodie with the words "Italia" in white letters on the back and blue jeans.
Anyone with information related to this incident is asked to contact the Luxembourg Police Department via tel.: 244-401000 or via email: police.luxembourg@police.etat.lu.
A second violent theft reportedly occurred around 01:30 on Monday near the Viaduc Bridge in Montée de la Pétrusse in Luxembourg-Ville. Two men allegedly approached the victim, pushed him / her to the ground and stole his / her wallet. The attackers then ran off towards the train station. In the police search that followed, a suspect was found at Place de la Gare and shortly after, officers found the second suspect in Rue Adolphe Fischer based on person descriptions.
The stolen wallet was secured in the immediate vicinity of the crime scene, although all cash had been removed. The victim was only slightly injured. The prosecutor ordered the perpetrators to be identified and fined.