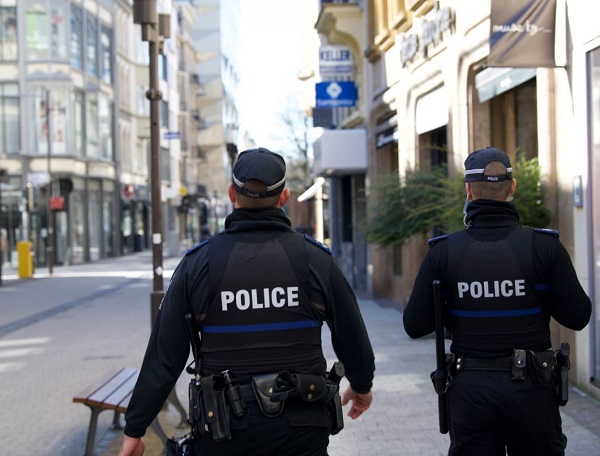 Credit: Police Grand-Ducale
The Grand Ducal Police have reported that police officers carried out around 140 checks per day across Luxembourg last week in the context of the latest phase of deconfinement.
During the week of 25 to 31 May 2020, the police continued to carry out checks to ensure deconfinement restrictions were being respected. Officers issued around 15 fines per day, mostly due to people not wearing a mask where required.
In the context of the most recent phase of deconfinement, the new measures relating to restaurants and cafes were taken into account during inspections. Police officers' work in this regard mainly focussed on prevention and raising awareness through dialogue with owners and managers. Two complaints were lodged for non-compliance with the closing time; certain establishments are permitted to stay open no later than midnight.
The police have recalled that private events, visits or meetings organised at home are authorised for a maximum of six people, in addition to those already living in the same household. Outdoor gatherings in a public place are permitted for a maximum number of 20 people including those living in the same household. Larger gatherings for public events held in a closed establishment or in an open space are authorised under certain conditions.