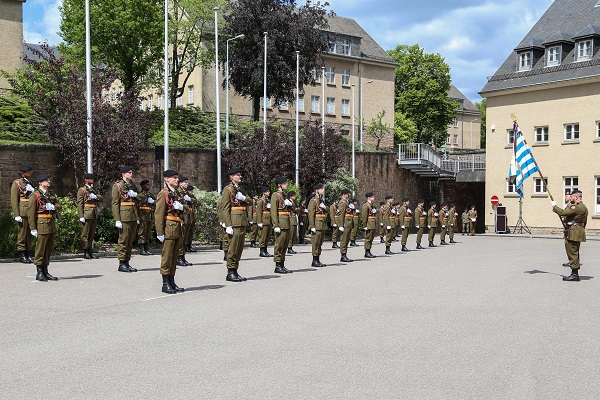 New army recruits at passing out parade; Credit: EMA
On Wednesday 20 May 2020 at the Military Centre in Diekirch, a total of 33 new soldiers were accepted into the Luxembourg Army as they made their solemn promise and participated in a passing-out parade. The 36th recruit ceremony took place in a reduced setting due to the current health regulations in force.
In the presence of Luxembourg's Minister of Defense, François Bausch, the 33 volunteer soldiers, including 5 of Portuguese nationality and one soldier of French nationality, were sworn in.
The ceremony marks the completion of four months of basic training for the volunteers. This phase aims to prepare recruits for their future military activities within the Army.
In his speech, Minister Bausch noted the exceptional situation in which the basic training for recruits took place, and thanked them for their commitment in the fight against COVID-19.