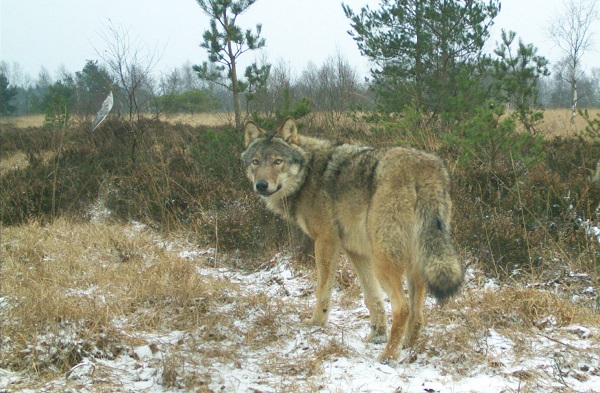 a Wolf from the Central European lowland population; Credit: LJN
Luxembourg's Ministry for the Environment, Climate and Sustainable Development and Nature Management has announced that further details have emerged regarding the Niederanven wolf.
Further laboratory analysis of saliva, etc., found on the wonds of sheep killed by the wolf in Niederanven on 27 April have revealed further details on the origin of the wolf.
The Senckenberg Institute in Germany, where the analyses were undertaken, has shown that the animal is a male which was born in Lower Saxony in Germany. Although it had not yet been genetically recorded, the wolf is thought to be from the parents of the "Rodewald pack", based on its DNA, which are located north of Hanover. He therefore covered a distance of at least 450 kilometers; in reality it was surely far more than this.
It was confirmed two weeks ago that a wolf was traveling in the Niederanven area and that it is a wolf from the Central European lowland population, the main focus of which extends from the Vistula in central Poland to Lower Saxony (D).
Webinar
On 9 June 2020 at 20:00, the nature administration and the National Museum of Natural History, together with the municipality of Niederanven, will present detail information about the wolf in an online lecture by Dr. Laurent Schley, the title of which is "Human-Wolf Coexistence: Realism or Utopia?"
Participation (via Zoom) is free and open to everyone; but you have to register beforehand at https://gd.lu/bB0dJK .