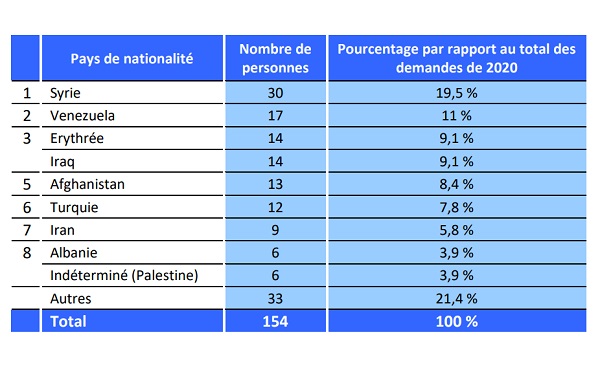 Country of origin of applicant asylum seekers in January 2020; Credit: Immigration Directorate
The number of people applying for international protection (asylum) in Luxembourg in January 2020 fell to 154, down from 163 the previous month and from 226 in January 2019.
The largest number of applicants seeking asylum last month came from Syria (30), followed by Venezuela (17) and Eritrea and Iraq (14 each).
In total, 155 decisions on asylum applications were taken during January 2020, with 41 applicants gaining refugee status.