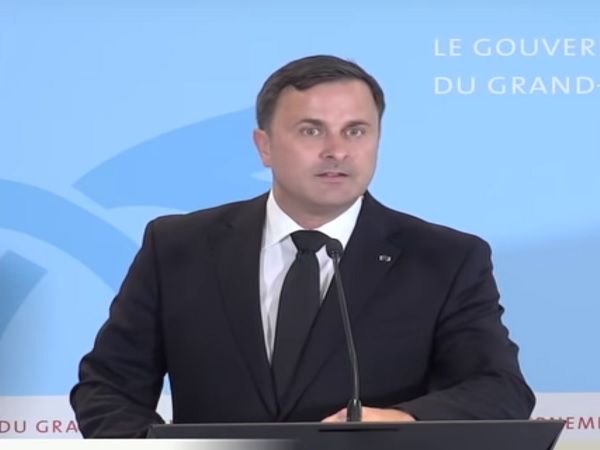 Credit: Luxembourg Government
During his traditional speech on the eve of Luxembourg's National Day, Prime Minister Xavier Bettel emphasised the extent of the current climate challenge.
The Luxembourg Prime Minister began his speech by recalling the importance of the National Day (23 June) in the history of the Grand Duchy, as a day that celebrates "our independence, our autonomy and our strength as a country at the centre of Europe".
In addition, Xavier Bettel reminded that this is an occasion for Luxembourg and its people to reflect on themselves, namely regarding today's challenges and how to ensure the preservation of "freedom, security, prosperity and quality of life" in the future. He also emphasised the role played by new technologies in recent years, especially in connecting the world.
Regarding these challenges, whether economic or political, the Prime Minister was confident that Luxembourg was well-positioned to tackle them: "Luxembourg is financially well-established, its public finances are healthy, our social system is strong".
Nevertheless, Xavier Bettel reiterated the significance of the climate change challenge, showing his approval of the young people who have shown their concern in recent months. In this context, he stated that climate change "is not just an alarm system, where we can press a button to turn it off and then we can go to sleep again. The alarm is alive and we must act": He particularly emphasised the need for action at the international level to tackle this global crisis.
The Prime Minister also took this opportunity to remember the life of the late Grand Duke Jean, a statesman known for his"discipline, persistence, courage and loyalty". Reflecting on this loss, Xavier Bettel stated: "At the same time, he has given us a responsibility and it is for us today to assert that solidarity, tolerance, respect for man and nature continue in Luxembourg". He added that Luxembourg society must oppose any form of extremism.
The Luxembourg Prime Minister concluded by reflecting on the open and multicultural nature of the country, stating that: "The wealth of the Grand Duchy resides in the openness of our society". He added that: "Every citizen is like a piece of a puzzle. [...] Everyone has their role to play. And together we form a complete picture".