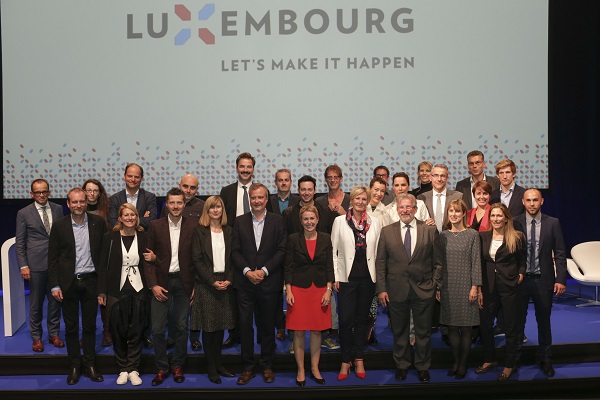 On 10 October 2016, Luxembourg's Secretary of State for the Economy, Francine Closener, presented a series of tools and the new visual identity of the country to promote Luxembourg abroad.
Francine Closener presented these nation branding tools and new signature "Luxembourg. Let's make it happen" at a public conference yesterday. The signature focuses both on exchange and the ability to unite, with the stylised letter "X" in the word "Luxembourg" emphasising the importance of the Grand Duchy, and the slogan "Let's make it happen" aiming to involve everyone in this attempt to develop mutual success for the country through projects.
The country's new visual identity, along with the tools and actions aimed at promoting the country, is the end result of different phases of the "Nation Branding" project, initiated by the government in 2013. Based on a long participatory process, the first phase of this project focused on the reflection on values held amongst Luxembourgish citizens, such as openness, dynamism and reliability.
The second phase involved the transformation of these values into messages and symbols in order to present Luxembourg in a credible and inspiring way to the international public. The third phase has only begun and focuses on putting these plans into action.
Today, 11 October 2016, marks the launch of a digital campaign entitled "Your values are ours- Welcome to Luxembourg" in several countries, which aims to portray Luxembourg in an original light abroad.
As well as campaigns in international media, there are many other initiatives planned for 2017 to invite all citizens to get involved in the promotion of Luxembourg, especially on the National Holiday and at the beginning of the Tour de France.
Photo by Luc Deflorenne, SIP