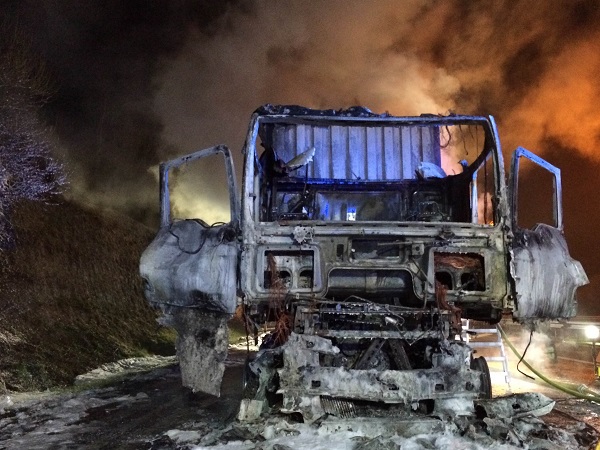 In the early hours of Saturday morning, an articulated truck travelling on the A1 motorway was destroyed it fire.
The incident happened shortly after 03:30; the driver noticed the fire in the cab while driving and stopped close to the Air Cargo Centre and the end of the airport runway.
The emergency services were alerted and fire brigade units were at the scene quickly. The cab was completely destroyed while the trailer was also damaged. The driver was uninjured.
The police closed the motorway to traffic due to heavy smoke and flying sparks, and created a diversion via Munsbach to Senningerberg.
Photos by Police Grand Ducale