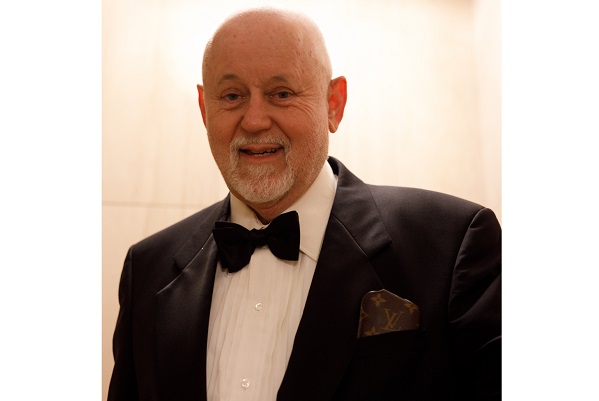 Paul Schonenberg, Chairman & CEO of AMCHAM; Credit: Ali Sahib
Chronicle.lu recently got the opportunity to speak with Paul Schonenberg, Chairman and CEO of the American Chamber of Commerce in Luxembourg (AMCHAM).
Mr Schonenberg, who has served as AMCHAM Chairman and CEO for more than two decades, shared how Luxembourg's largest private chamber of commerce has adapted to and been impacted by the COVID-19 pandemic over the past 22 months, as well as where the chamber sees itself this new year.
Chronicle.lu: How has AMCHAM been affected by the pandemic over the past almost two years?
Paul Schonenberg: Like all of us here in Luxembourg, the impact on AMCHAM has been major. Our first concerns were to ensure the safety of our staff, be supportive of our members and to make a contribution to be part of the solution going forward.
Chronicle.lu: How has event organisation been affected by the restrictions?
Paul Schonenberg: We have, over the years, developed a strong capability for putting on quality information and networking events. Covid has significantly impacted those business activities. We adapted quickly to putting on Zoom events and have found them very cost effective and participant efficient activities for passing along information to our members and friends.
Likewise, we have strengthened our friendship and cooperation with LACC NYC [Luxembourg-American Chamber of Commerce in New York] and have been very pleased to have a stronger transatlantic partnership with them and their members.
But, digital events have not been successful for networking purposes... so that has remained a challenge.
Chronicle.lu: How did AMCHAM adapt to this "new normal"? Did the team switch to remote working?
Paul Schonenberg: To be honest, I think we still have not settled into a stable "new normal". Internally we very quickly undertook a digital transformation to update our internal digital infrastructure capability to work and communicate. All of our staff were quickly able to work from home and we have established a working model which allows a mix of office work with home work. We think this is a comfortable model for our employees and actually has increased our productivity as well.
We have been quite successful launching a digital weekly Newsletter as a replacement for our quarterly Connection magazine and this weekly digital Newsletter has become so popular with our members that it will stay with us as we move forward.

Chronicle.lu: What have been some of the challenges but also perhaps opportunities associated with (or lessons learned from) the pandemic?
Paul Schonenberg: Communicating with our members has been challenging. But the digital Newsletter we have developed has been an ideal and very well received solution. At the same time, this Covid crisis has forced us to rethink our entire business model, our reasons for being and our offerings of services to our members and friends. This pause for introspection has been valuable to us and makes us stronger for the future.
Chronicle.lu: In what way will / have the latest government measures affect(ed) AMCHAM?
Paul Schonenberg: The government is doing a good job keeping people safe and well. Unfortunately these Covid measures restricting personal contacts and group activities seriously impact organisations like ours which focus on connecting people and bringing them together. We will use all means possible to stay relevant and connected with our members... while looking forward and planning for the post Covid world.

Chronicle.lu: Where does AMCHAM see itself this year, both regarding the pandemic and generally?
Paul Michael Schonenberg: We have become more lean and fit ... and more hungry to serve our members and friends. We are a better organisation now than we were and look forward to a strong future in service to our members, friends and the broader society.

Chronicle.lu: Approximately how many events do you expect to hold this year?

Paul Schonenberg: About 30.

Chronicle.lu: What are your current expectations concerning the percentage split between in person, remote and hybrid events?
Paul Schonenberg: Unfortunately this is too soon to answer... We would be pleased to have more physical events than virtual!