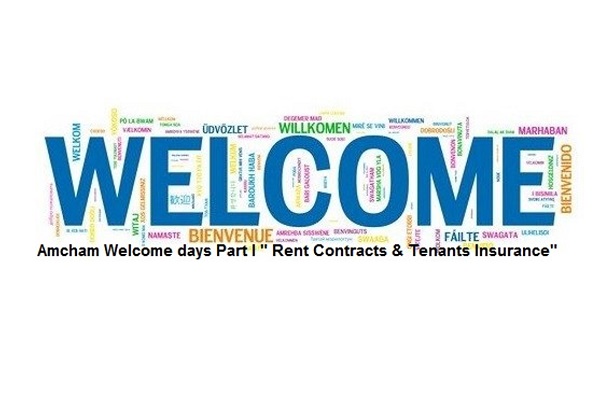 The American Chamber of Commerce in Luxembourg (AMCHAM) has announced that it is organising the first part of its "Welcome Days" event for newcomers to Luxembourg this Saturday 29 May 2021, from 10:00 to 12:00.
Every year, AMCHAM organises free Welcome Days to give newcomers the opportunity to discover some of the important aspects to consider when moving to Luxembourg and to help them adapt to their new environment.
In the current health context, this year's Welcome Days will be held online via Zoom. In three all-inclusive two-hour webinars, relocation expert Beverley Atkinson will give newcomers all the important information they need to get settled into Luxembourg.
Webinar 1: Rent Contracts and Tenant's Insurance will take place on 29 May 2021 from 10:00 to 12:00. This webinar will look at: understanding your rent contract; the entry and exit inspections; tenant's responsibilities; tenant's insurance; tenant's rights.
Webinar 2: Battling Bureaucracy will take place on 12 June 2021 from 10:00 to 12:00. Here the focus will be on: the state health scheme; leave entitlements; the tax card; employing domestic help; household help; hosting an au pair; driving licence registration or exchange; driving in Luxembourg; buying, selling or importing a car.
Webinar 3: Schooling and Family Benefits will take place on 26 June 2021 from 10:00 to 12:00. This session will address: child allowance and childcare vouchers; state education; other schools.
For further details, including registration, visit www.amcham.lu/events/amcham-welcome-days-part-1-rent-contracts-tenants-insurance. Each webinar needs a separate sign in according to the date; registrants will receive a Zoom invitation for each webinar.