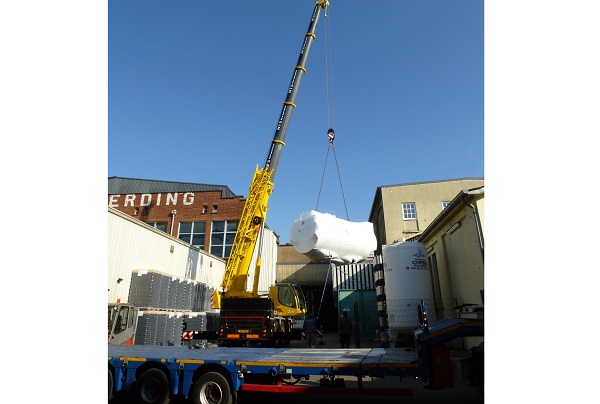 Credit: Brasserie Nationale
Luxembourg's Brasserie Nationale, otherwise known as the Bofferding Brewery has announced its investment in a €400,000 new steam boiler.
As part of the development of its activities and its status as a pioneer in terms of sustainable development, the Brasserie Nationale SA Group has invested in a completely new model of steam boiler, supplied by the company Viessmann and installed by the partner company Henkens Frères.
Up until now, the brewery had been using a boiler dating back to 1988, which produced seven tonnes of steam per hour (with a power of 4,479 kW). This new boiler, which is at the cutting edge of technology, will result in significant energy savings, producing only four tonnes of steam per hour (power of 2,700 kW) and equipped with an economiser function to recover energy from the hot exhaust gas. The energy saving in gas amounts to 20% compared to the old boiler, which corresponds to approximately 100,000 m3 of gas per year, or the equivalent of 100 four-person households.
The total amount of the investment was €400,000.