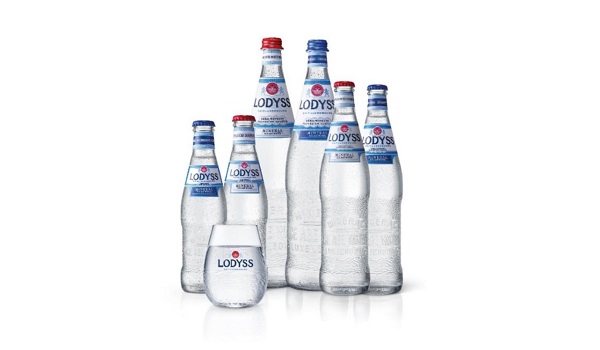 Lodyss; Credit: Brasserie Nationale
Luxembourg's Brasserie Nationale, also known as the Bofferding Brewery, today announced that it is launching a new natural mineral water product: Lodyss.
Dated from the last glacial period and kept away from human pollution, Lodyss is certified 0 nitrate and low in sodium. Due to its mineral composition and purity, Lodyss is recommended for infant nutrition.
To gain a better understanding of its properties, extensive analyses were carried out with the help of researchers from the Luxembourg Institute of Science and Technology (LIST). In addition to revealing its exceptional purity, the results showed that the water dated from the ice age. Over the millennia, this water has followed an underground odyssey in the heart of Luxembourg. It is this very particular journey that has given it its unique mineral composition. Preserved in an aquifer 317 m deep under an impenetrable layer, Lodyss has remained free of human pollution.
On 24 August 2018, Luxembourg's Ministry of Health issued the certificate of recognition as natural mineral water to the Brasserie Nationale.
Now, from 23 March 2020, Lodyss will be available in the Grand Duchy in a natural or lightly sparkling version, in 25cl, 50cl and 1L bottles. In order to protect the purity of the water and the environment, Lodyss will be sold exclusively in returnable glass bottles.