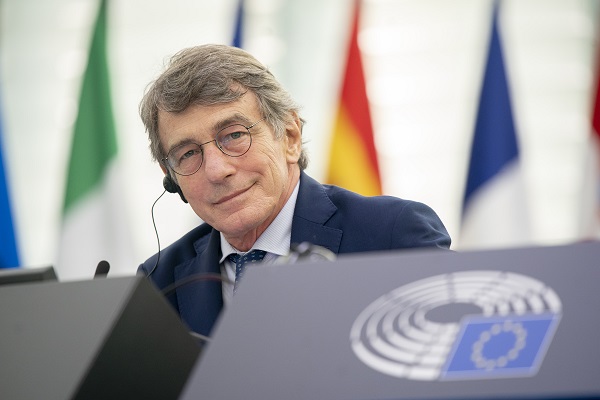 David Sassoli; Credit: European Union 2021 / European Parliament
Luxembourg's Minister of Foreign and European Affairs, Jean Asselborn, will travel to Rome in Italy this Friday to represent the Grand Duchy at the state funeral of the late President of the European Parliament, David Sassoli.
David Sassoli passed away on Tuesday 11 January 2022, aged 65. He contracted pneumonia in September 2021 and had to return to hospital three months later due to problems related to his immune system.
The state funeral of Mr Sassoli will take place at the Basilica of St. Mary of the Angels and of the Martyrs in Rome on Friday 14 January 2022.