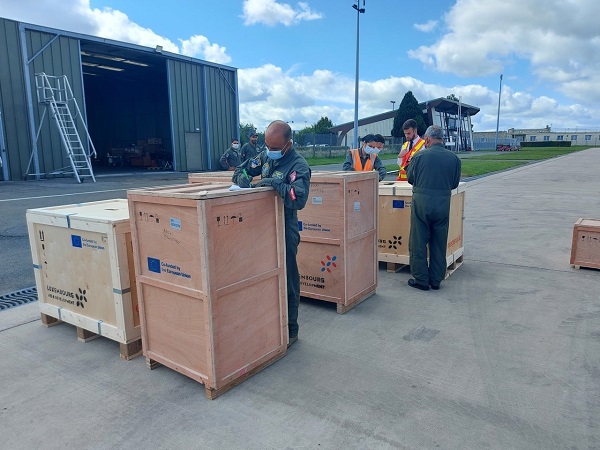 Credit: MAEE
Luxembourg's Ministry of Foreign and European Affairs and the Ministry of Health have announced that the Grand Duchy yesterday sent seven ventilators to Tunisia in the context of the COVID-19 pandemic.
To respond to the current health context, Luxembourg is providing Tunisia with seven ventilators to treat patients with respiratory problems.
The equipment was delivered in response to Tunisia's request for support expressed through the European Union (EU) Civil Protection Mechanism.
The support made available by Luxembourg and other EU Member States, was transported to Tunis aboard a military flight from the Vélizy-Villacoublay Air Base in France on Thursday 29 July 2021.