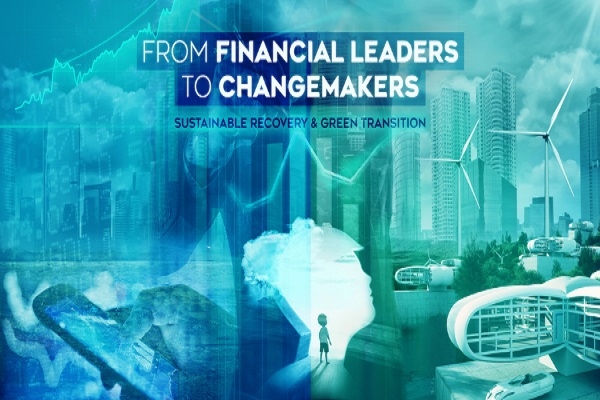 Details:
The second edition of the European Finance Summit, organised by Farvest, will be taking place on Thursday 18 March 2021; the event will be held physically for speakers and sponsors at Luxexpo The Box in Luxembourg-Kirchberg, with the audience invited to join online to guarantee adherence with COVID-19-related health restrictions and measures.
The European Finance Summit is a major gathering for financial professionals to share their best practices and analyse international financial markets and trends. The event offers participants the opportunity to build strategic roadmaps in terms of tax, treasury and compliance reporting and to go in depth with current asset management, funds, (private) banking, treasury and regulation topics. It is also a place to network with peers and future business partners.
This year's event is entitled "From finance leaders to changemakers - Sustainable recovery & green transition". The financial services industry is undergoing seismic change. The summit will be focussing on how the economy should reboot in the wake of the COVID-19 pandemic and how to overcome this challenge together through a more sustainable-oriented approach.
Similarly, green finance is gaining momentum, boosted by unprecedented social movements in favour of environmental issues. Through this event, participants can explore the challenges, benefits and risks of this new approach and what makes Luxembourg one of the top green financial centres paving the way to sustainable finance.
On the agenda are topics such as: the need for a green recovery; a long-term goal based on the incorporation of today's sustainability considerations; Luxembourg paving the way to sustainable finance; what role are banks, insurance groups and asset managers playing in funding the green recovery?; favouring sustainable finance for UHNWI, philanthropy, the generational gap; the race for ESG Funds; how sustainable finance is shifting the investment industry; COVID-19 as a catalyst to sustainable processes, the role of Fintechs to accelerate the transformation.
The European Finance Summit will also host the Luxembourg Finance Awards, which aim to promote and spread best practices, as well as emulation between the country's professionals and recognition of the best solutions provided on the market.
Awards in competition are:
• Finance Team of the Year
• Treasury Manager of the Year – a prize supported by ATEL
• Inspirational Woman in Finance
• Fintech Solution of the Year
• Financial software provider of the Year
• Best Marketing Campaign in Finance
• Best Green and Sustainable Initiative
• Outstanding Contribution to the Financial Centre of Luxembourg
• Finance Startup of the Year
Further information is available at www.europeanfinancesummit.com/programme/side-events/luxembourg-finance-awards/. To apply, the company or person must be based in Luxembourg and be represented at the Awards Ceremony. Each application requires the submission of a form.
Venue: Luxexpo The Box; online
Organiser: Farvest
Price: tbc
Reservations: See above