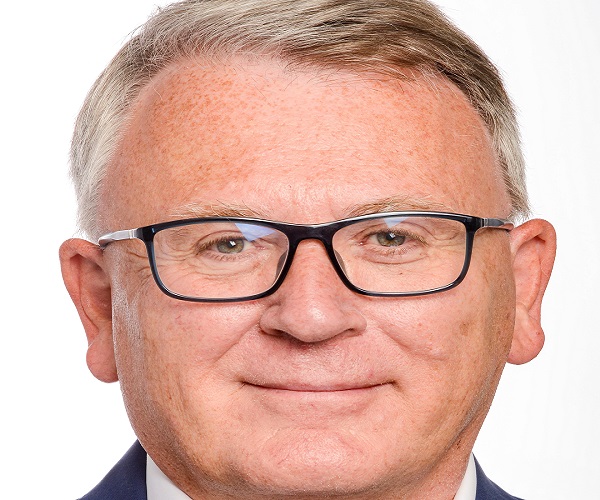 Details:
Luxembourg's EU Commissioner Nicolas Schmit will be presenting his mission of strengthening the social dimension of Europe during a Citizens' Dialogue on Monday 20 January 2020 at 12:00 at the University of Luxembourg's Maison des Arts et des Étudiants in Esch-Belval.
As the recently appointed Commissioner for Jobs and Social Rights, Nicolas Schmit has committed himself to improving social conditions in Europe. With challenges such as an ageing population, globalisation, technological transformation and climate change, there is an increasing need for investment in human skills and innovation in the EU. In this Citizens' Dialogue, Nicolas Schmit will discuss how to keep the EU competitive, take advantage of these changes and ensure that no one is left behind.
The main language of this debate will be French, with simultaneous interpretation provided in English and German. Dr Elena Danescu, Research Scientist at the Luxembourg Centre for Contemporary and Digital History (C2DH) and head of the new Europe Direct Information Centre (EDIC) at the University of Luxembourg, will moderate the event.
Doors open at 11:00. Strengthened security will be put in place. To register, visit https://europa.eu/!kJ69YW.
The talk will be followed by a reception provided by the Representation of the European Commission in Luxembourg, which has organised a large number of Citizens' Dialogues in the past couple of years, and which is organising this event together with EDIC University of Luxembourg.
Indeed, this debate marks both the first Citizens' Dialogue in Luxembourg of the new Commission and the official opening event of the new EDIC. Managed by Dr Elena Danescu, EDIC University of Luxembourg has a permanent stand at the Luxembourg Learning Centre in Belval. The new centre joins the country's two other EDICs, located in Schengen and Munshausen respectively, both of which have been in operation since the creation of the Europe Direct network in 2005. The main aim of the network, which encompasses about 500 such information centres across Europe, is to provide information about the European Union and serve as an intermediary between the citizens and the EU at the local level.
Other events planned by EDIC University of Luxembourg (or of which it is co-organiser) in the coming months include further Citizen's Dialogues, the 5th Transatlantic Dialogue in May, as well as commemorative events for the 70th and 50th anniversaries of the Schuman Declaration and the Werner Plan respectively. The other EDICs also regularly organise events and activities, such as guided tours (Schengen) and conferences, and there are plans to organise cross-border Citizen's Dialogues on topics such as security and the European Green Deal in the course of the year.
Venue: Maison des Arts et des Étudiants, University of Luxembourg in Esch-Belval
Organiser: Representation of the European Commission in Luxembourg; EDIC University of Luxembourg
Price: Free
Reservations: See above