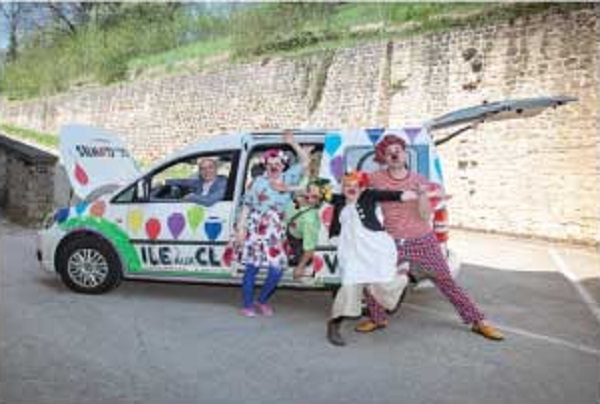 Details:
To celebrate its 5th anniversary, Ile aux Clowns will be holding an open house on Friday 14 September 2018 from 1800, in its premises at 61, rue Vauban in Luxembourg-Pfaffenthal.
This will be an opportunity to celebrate this momentous occasion, as well as to share testimonies with representatives of the 25 social and medical structures visited by the association's clowns, children and adults who have been entertained by the clowns, its main sponsors and donors and its volunteers. Political figures (to be confirmed) may also make an appearance at the event.
Ile aux Clowns is a non-profit organisation whose primary objective is to bring humour, joy and smiles to people who are facing difficult living conditions. The clowns visit both children and adults in hospitals as well as other social- and sanitary-oriented institutions or structures.
The open house evening will begin at 1800 with a speech at 1830, followed by an aperatif at 1900 and ending with a clown workshop at 1920.
Those wishing to attend the open house should register via email inscription@ilesauxclowns.lu or tel. +352 27 47 82 90.
Venue: 61, rue Vauban, Luxembourg-Pfaffenthal
Organiser: Ile aux Clowns
Price: n/a
Reservations: n/a