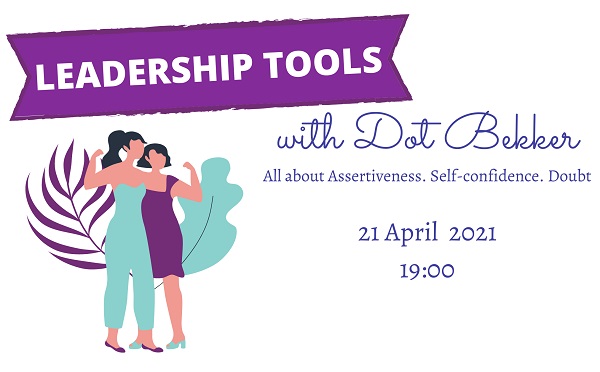 Details:
The NETWORK, Luxembourg's oldest international professional business women's association, has announced that it is organising an online event about "Leadership Tools: Assertiveness, Self-Confidence and Doubt" on Wednesday 21 April 2021 at 19:00.
Dot Bekker, a past President of The NETWORK, will share some of her experiences and insights along her 20,000 km road trip from Europe, across the Continent of Africa to her homeland of Zimbabwe. She will discuss her personal growth story and how self-confidence, doubt and assertiveness shaped her journey.
During this interactive session, we will look at our own personal leadership styles and how assertiveness, self-confidence and doubt play a role in how we lead.
The proceeds from this event will be donated to Dot Bekker's Charity: KUSASA, which support girls' education in Zimbabwe.
For further details and to register (before noon on Monday 19 April 2021), visit the dedicated Eventbrite page.
Venue: Online
Organiser: The NETWORK
Price: See website
Reservations: See above