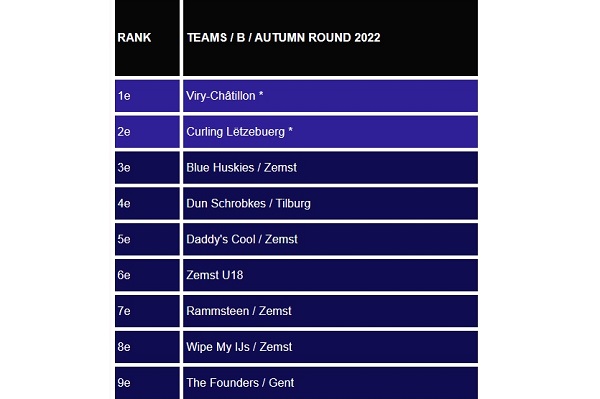 The Curling Club Letzebuerg (CCL) has confirmed that, from April 2023, it will compete in the A-Division of the Belgian league.
Their promotion came despite two losses on the last competition day at the week-end. On Sunday, the CCL Team firstly had an unlucky loss against the second Division Champions, Viry, where they won 4 of 7 ends, but lost the game 8-4. Then, in the afternoon, the CCL Team had its worst game of 2022 against the National Junior Team of the Netherlands from Tilburg (1-10).
Nevertheless, the Team (Maja Gildhoff, Karen Wauters, Claude Schweitzer and Alex Benoy) also, not playing this Sunday (Dan Kelly, Lukas Jirousek, Philippe Giltaire and Voker Beba) gained promotion to the A Division due to their 6 wins in their 6 first games.
The National Curling Federation congratulated the team for its success.
During the Winter Round, from January to April, they will defend their place in the Belgian League first division.