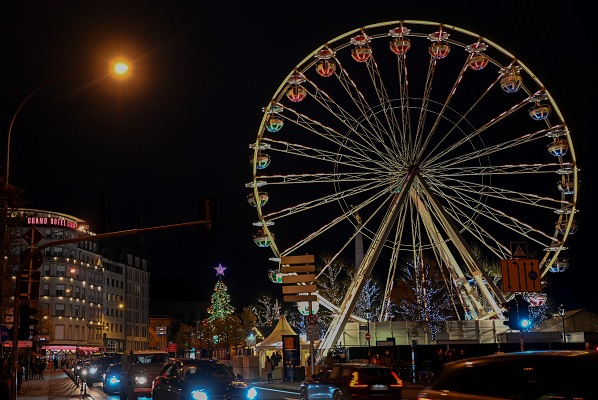 Credit: Photothèque - Ville de Luxembourg / Charles Soubry
The Christmas Markets in Luxembourg City made their long-awaited return on Friday, as part of this year's "Winterlights" programme.
From 19 November 2021 to 2 January 2022, the festively decorated capital is hosting various concerts and shows, exhibitions and entertainment for children, as well as the traditional Christmas markets spread over several sites. Among the highlights is the ice rink, which is installed for the first time at the Kinnekswiss, in the heart of the municipal park.
Access to the major Winterlights sites, namely the Christmas markets and the ice rink, is subject to the CovidCheck regime. There is no COVID-19 test station on site.
CovidCheck rules will not apply to other sites, such as the "Wanterchaleten" (winter chalets) at Puits Rouge, "Le Chahut des contes" wooden carousel on Grand Rue, "Les renes volants" carousel in Place Guillaume II and the "Wanterzuch" (winter train) in Square Jan Palach. However, wearing a mask is compulsory for all visitors aged 6 and over.