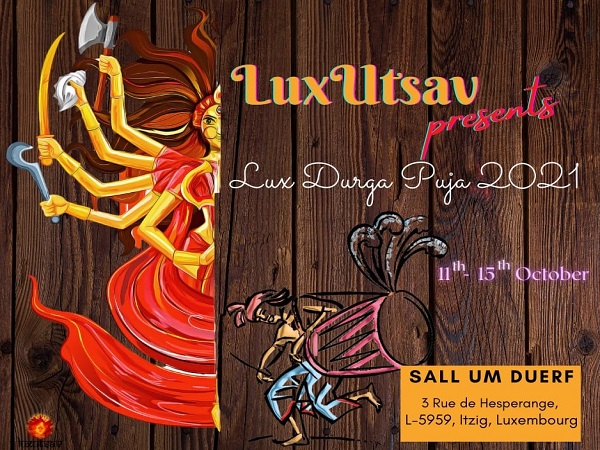 Credit: LuxUtsav
LuxUtsav, a Luxembourg association for Indian culture enthusiasts, has announced that it is organising a Durga Puja festival at Sall am Duerf in Itzig (Hesperange) from 11 to 15 October 2021.
Since 2019, Luxutsav has been organising an annual week-long event in Itzig to celebrate the Indian Hindu festival, Durga Puja.
This festival, which dates back to the 15th century, has long been a major celebration for the eastern and north-eastern part of India, as well as Nepal and Bangladesh. It is now also celebrated across the globe, from the United States and the United Kingdom to France, Switzerland, Germany and the Benelux countries.
Rooted in the belief of the victory of good over evil, Durga Puja has been a source of power and peace for millions of people during the COVID-19 pandemic, as well. Last year, LuxUtsav reached out to people across the world through YouTube and Facebook. This year's cultural celebration will also be held online, featuring Vedic traditions, modern rituals, performing arts, music and games for all ages.
The in-person event has been categorised as a CovidCheck event, in line with the guidelines provided by the Luxembourg government.
Further information is available online at https://www.luxutsav.lu or on Facebook: https://m.facebook.com/lux.durgapuja.