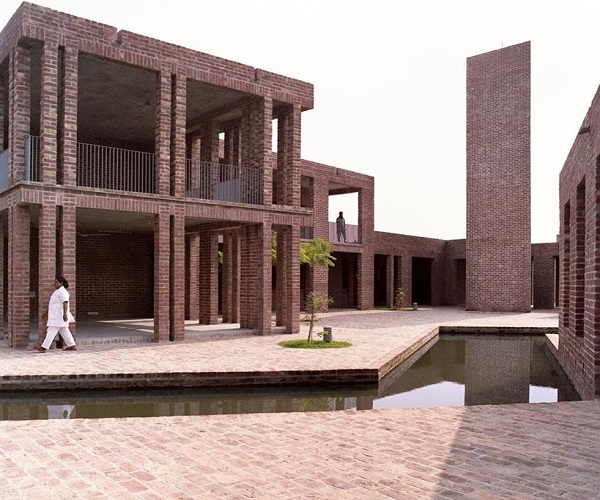 Credit: Kashef Chowdhury
The Luxembourg Center for Architecture (LUCA) has announced that it is organising several English-language events in the coming weeks.
Firstly, LUCA is hosting a "Model Making Workshop" in collaboration with Atelier La Juntana from 28 February to 1 March 2020. Two techniques will be developed during this intensive three-day workshop: the use of silicone moulds in model making and simple geometries & casting / complex geometries & fiber resins. The workshop, created and led by Atelier La Juntana, is open to the public (minimum 18 years old) and will be given in English.
The workshop requires at least eight participants but no more than 20 (payment reimbursed in case of workshop cancellation). Cost: €300 per person for 8-10 participants; €250 per person for 10-15 participants; €200 per person for 15-20 participants. All materials and tools required for the workshop are included. Meals are not included. Registration is open until 20 February 2020. For questions, contact Thomas Miller via email:
t.miller@luca.lu
.
LUCA is also organising the exhibition "Faraway So Close" featuring the architectural works of Kashef Chowdhury / URBAN, from 25 March to 5 June 2020. With this comprehensive monographic exhibition, curated by Niklaus Graber and Andreas Ruby, the Friendship Luxembourg NGO and LUCA will present the work of Kashef Chowdhury, an architect from Bangladesh who received the prestigious Aga Khan Award for Architecture in 2016 for the "Friendship Centre" project on the flood plains of Gaibandha in northern Bangladesh. Careful arrangement of structures in areas marked by extreme climatic conditions, combined with local building techniques and materials, Kashef Chowdhury's buildings are exemplary of an architecture that serves society with radical simplicity and poetry. With an atmospheric installation, the exhibition invites visitors on a journey to Bangladesh and the architectural worlds of URBANA. The artist's works will be on display in the LUCA exhibition hall. The vernissage is planned for 24 March 2020 at 19:30. Entry is free.
Kashef Chowdhury will also be giving an opening lecture of the exhibition on 24 March 2020 at 18:30 in the Auditorium du Carré. The lecture will be given in English and entry is free. Register at
luca.lu
.
Further information on these events is available on the LUCA website:
luca.lu
.