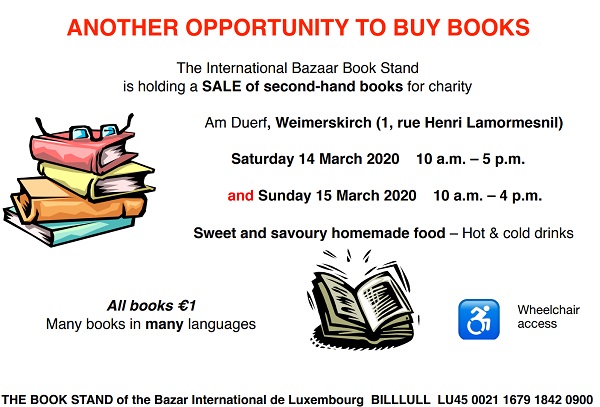 On Saturday 14 and Sunday 15 March 2020, the Book Stand of the Bazar International de Luxembourg a.s.b.l. will be holding its traditional Spring Fundraiser book sale at the "Am Duerf" Cultural Centre in Weimerskirch (1 Rue Henri Lamormesnil).
Books in English, French and other languages will be on sale for just €1 each at this second-hand charity book sale. There will also be homemade food available, as well as hot and cold drinks.
"Am Duerf" is wheelchair-accessible.
Opening hours: Saturday from 10:00 - 17:00 and Sunday from 10:00 - 16:00.