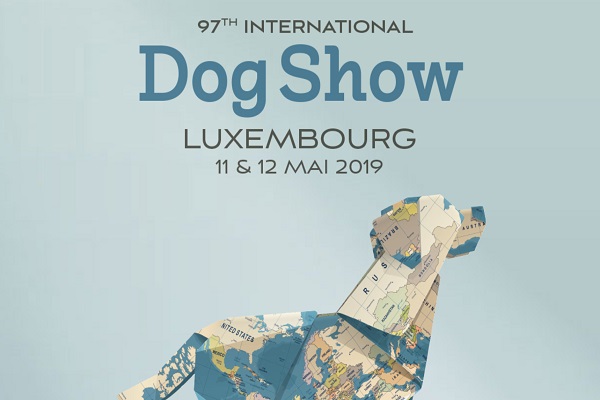 Credit: UCHL
On 10 April 2019, the Fédération Cynologique Luxembourgeoise (FCL) announced the 2019 edition of the Dogexpo show, taking place this weekend in the exhibition halls of Luxexpo The Box in Luxembourg-Kirchberg.
Traditionally, there are two Dogexpo events held each year in Luxembourg. Last year, however, the September event was cancelled due to the detection of animal welfare issues in previous editions.
This temporary ban has been lifted following several preliminary interviews between the FCL as organiser of the dog show, and the Ministry of Agriculture, Viticulture and Rural Development, agents of the Veterinary Services Administration, the Association of Veterinarians for small animals (LAK) and officers from the Customs and Excise Department.
These meetings resulted in the implementation of various conditions to ensure the smooth running of the dog show in respect of animal welfare. This includes an obligatory systematic veterinary check of the dogs of the exhibitors at the entrances of the exhibition halls; no non-conforming dog will be admitted to the exhibition. Non-conformities may concern vaccinations, documents (passport) or the amputation of the tail or cutting of the ears. Ten veterinarians will carry out these checks at the five entrances of the exhibition halls.
In addition, no dog must be left in a vehicle parked in the Luxexpo car park or in the area around the exhibition halls, otherwise participation in the dog show may be excluded. The organiser has the registration numbers of the vehicles of the exhibitors and will be able to quickly find the persons concerned in the event of an infringement. Customs officials and security agents will similarly carry out checks of vehicles parked in the car park; five to six customs officers will be present permanently during the two-day Dogexpo. Two official veterinarians from the Veterinary Services Administration will also provide a telephone hotline and will visit the site when needed. Finally, Grand Ducal police officers will be available to quickly intervene in the event of an infringement during the dog show.