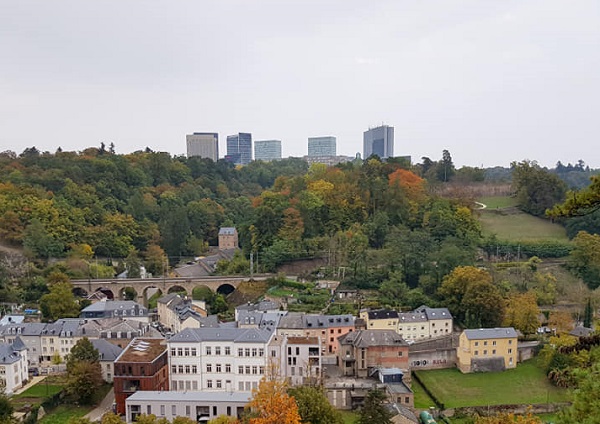 Credit: Jazmin Campbell
Luxembourg made international headlines this week following the publication of the results of the OpenLux survey, led by French newspaper Le Monde in collaboration with sixteen other media outlets.
For more than a year, investigative journalists analysed around three million documents and records from Luxembourg's Beneficial Ownsership Register as part of this international investigation. The documents covered the period from 1955 to December 2020. The focus of the investigation was the Grand Duchy's anti-money laundering arrangements.
Le Monde concluded that 55,000 offshore companies managing assets with a value of at least €6.5 trillion were registered in Luxembourg. The French newspaper claimed that "Luxembourg acts as a magnet for the wealth of the world", citing big names such as Tiger Woods, Shakira and the Crown Prince of Saudi Arabia, as well as several multinational companies like KFC and Amazon who have opened financial subsidiaries in the country.
In addition, Le Monde claimed that the investigation revealed the concealment of "dubious funds, suspected of stemming from criminal activities or linked to criminals targeted by forensic investigations" in the Grand Duchy. Companies listed included those with links to the Italian Mafia and the Russian underworld.
Transparency International, a German non-governmental organisation aimed at fighting global corruption, conducted its own analysis of OpenLux documents in collaboration with the Anti-Corruption Data Collective (ACDC). They concluded that around 80% of private investment funds in Luxembourg failed to "declare who benefits from them". In addition, over 15% had "submitted conflicting information to the US and Luxembourg authorities" concerning the identity of their beneficial owners.
Following the publication of these findings, Transparency International has urged Luxembourg and the European Commission to "review and amend the current definition of beneficial ownership".
The Luxembourg government issued a statement on Monday in which it refuted the alleged shortcomings in its anti-money laundering arrangements.